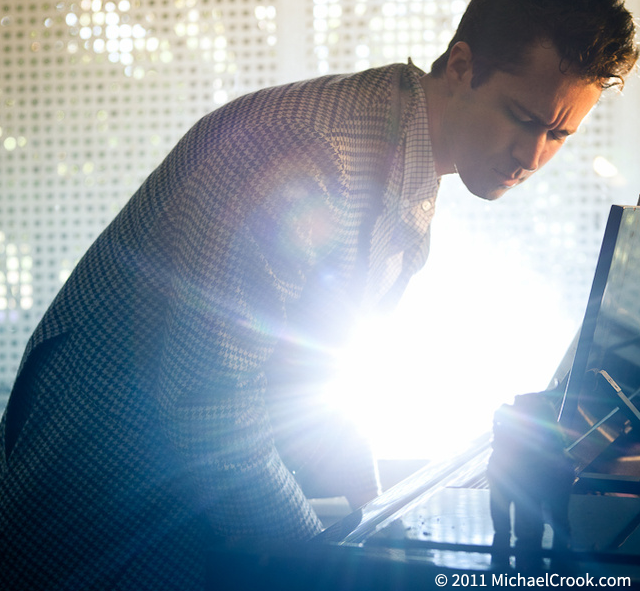 Some might think everything is determined, from the alignments of the planets, to the decisions that define and defy us as human beings.The notion of choice can liberate us and at the same time bind us into endless circles of self-doubt and deception.
But the key to moving forward, so thinks singer-songwriter and composer Aaron David Gleason, is not just accepting but vigorously embracing fate.
| | |
| --- | --- |
| [audiotube id="uFv-RklK_Hw"] | |
|  "Fate" by Aaron David Gleason | |
Drawing influence from legendary rockers like Lou Reed, Bob Dylan and The Beatles, Gleason sings from an honest place of melancholy, perspective and creative expression.
Growing up in Hollywood, California, Gleason was born into an all-star family of artists. With celebrated Tony Award-winning actress Johanna Gleason as his mother and game show host of Let's Make a Deal, Monty Hall as his grandfather, Gleason described his primary interest in music to Meets Obsession Magazine as "joining in on the fun."
Now residing in the vibrant Brooklyn borough of Greenpoint, this acoustic strummer/ modern piano man gives a heartfelt reflection on the humanistic conceptions of trust, truth, love and change in his song "Fate."
"I believe in fate," he explained, "although sometimes I wish I didn't."
With the crude honesty of Jeff Buckley and the creative composition of Billy Joel, Gleason is a talented musician, giving every ounce of what he's learned and experienced into his music.