Photo: Megan Friend
Amongst all the fleeting chaos, echoes of war, and dissociated divergence of today's world, there's one thing that keeps me hopeful: music.
This past weekend's Global Citizen Festival in Central Park urged people from all over the East Coast to reflect upon the current state of our society through music. The benefit show drew more than 60,000 people into the mystical Great Lawn of Central Park for a musical experience that can only be described as beautifully insurgent.
The festival was proposed with the intention of recognizing the progress made in combating global poverty and agreeing upon the fact that all children should have the right to live and thrive. Free tickets were awarded to individuals who took the time to share their ideas through social media on the current state of global poverty and how to address this very real and human crisis.
Travis Lyon, a guitarist who traveled from D.C. specifically for the show talked to Meets Obsession about the show, explaining, "It was a glorious marriage of music and message…an incredible demonstration of the new age of social media and its ability to mobilize people in ways that were never before possible."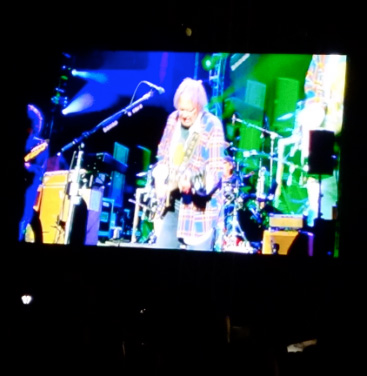 Although it would be farfetched to compare the event to that of a modern-day Woodstock, the same sense of peaceful advocacy was exhibited on Saturday. Neal Zamil, a resident of the Central Park area and avid lover of rock, described the collaboration of social, political, and musical efforts as "magical…bringing out the best of New York City."
The event featured performances by K'Naan, the Black Keys, John Legend, Band of Horses, the Foo Fighters, and the legendary Neil Young.
Throughout the entire festival, there was an air of unprecedented unity and joy that lit up Central Park. The park vibrated with the resonances of songs skilled to set the spirit and air of a social uprising alive.
Songs of change, like the Foo Fighters' revolutionary anthem "Times like These" and the Black Keys' rousing track "Strange Times," were heard reverberating throughout the expansive winding trees as twilight fell upon Central Park.
Other highlights of the day included a guest performance by John Legend and a rockin' rendition of Neil Young's classic, "Keep on Rockin in the Free World,"  which was made even more classic by Dave Grohl and Dan Auerbach on guest guitars and vocals.
The Global Citizen Festival in Central Park left everyone in attendance, along with those scattered around the outskirts of the park, in unified consensus, feeling alive, connected, and enthused to work together towards fighting those deemed hypocrisies of modernity that effect every single one of us.
And there's nothing quite like feeling the true power of music under a picturesque Harvest Moon with 60,000 other equally inspired people.