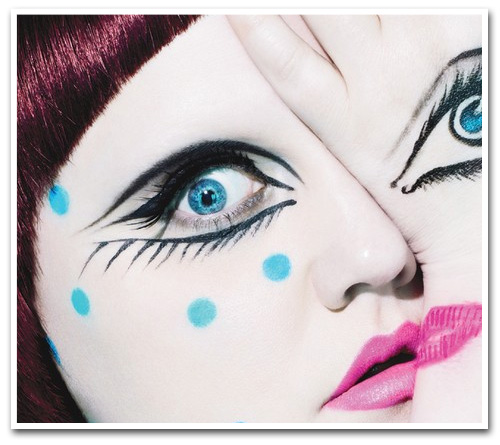 Courtesy Photo: Beth Ditto in a visual for MAC's campaign.
Beth Ditto, outspoken punk rocker and lead singer of Gossip, has been tapped by MAC to collaborate for a limited-edition cosmetics collection.   Ditto joins Daphne Guinness, Gareth Pugh and Iris Apfel, all who have had successful collaboration ventures with MAC.
The fashion industry has embraced Ditto with open arms, despite her not fitting in the industry's standards of beauty.  Jean Paul Gaultier, an admitted fan of Ditto, invited the plus-sized singer to walk his runway in 2010, and Ditto has also performed in NYC at a Fashion's Night Out event.
Ditto is known for her theatrical performances where she often performs wearing little to no clothing, and her outspoken stance on beauty and body image—most notably, her unapologetic naked cover for LOVE magazine—serves as inspiration for plus-sized women everywhere.
It would only be fitting that, like Ditto, the collection—which will hit MAC counters in June–be a bold, daring and unconventional display of wild textures and loud colors.
We can't wait!