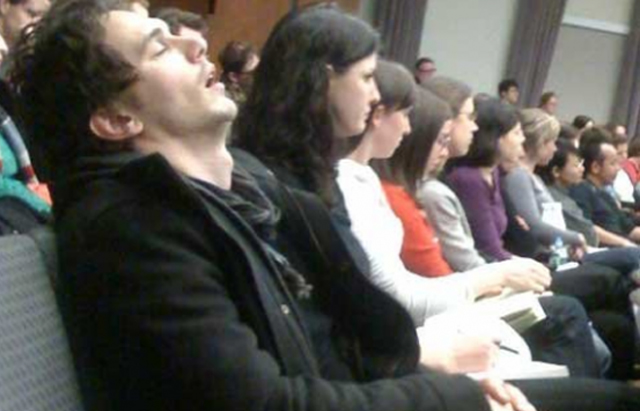 We know, we know.  You're probably a bit weary of learning about yet another project that sometimes-actor  James Franco is involved in.
With his countless (and sometimes questionable) art endeavors, his shameless self-promoting classes that he teaches about himself, his failed Oscar hosting gig and other countless dabblings—like modeling,  soap opera stints and  design collaborations—it's probably safe to say that, like us,  the mention of the actor's name induces uncontrollable eye-rolling.
But, did you know James Franco had a band? Apparently, neither did we.
Franco's band recently released the track "Daddy," which is a duet that features Smokey Robinson's smooth, soulful vocals.   Say it ain't so, Smokey!
In a song that sounds like it was made in some hipster warehouse in Williamsburg, Franco sings/talks in a stiff monotone voice about the ups and downs of falling in love.
We're certainly not  hating it.