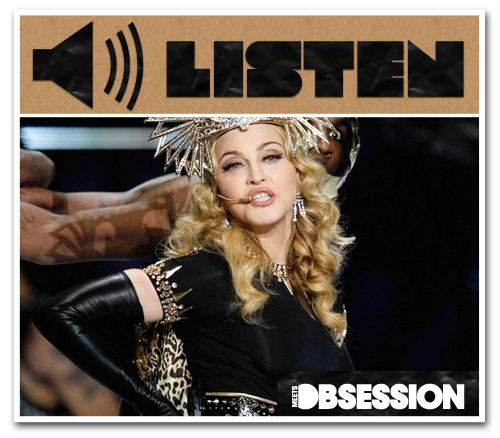 Rather than giving everyone a typical Listen for today, I'm going to suggest that everyone watch the day's most talked-about performance: Madonna killing it at the Superbowl halftime show.
Madonna mesmerized in gold and black Givenchy, and joining her onstage were LMFAO, Nicki Minaj, M.I.A., and Cee Lo Green.
Her Madgesty proved that at 53 years old, she can hold it down with the best of them while she performed classic tracks like "Vogue," "Like A Prayer" and her new track with M.I.A. and Minaj, "Give Me All Your Luvin."
Also, blink and you'll miss it, but M.I.A. flips her mighty bird right at the camera after her verse.
Watch the video below:
---

Yohana Desta is currently obsessed with Butch Cassidy and the Sundance
Kid, everything Dave Grohl does, and listening to Arctic Monkeys on
repeat.
All author posts