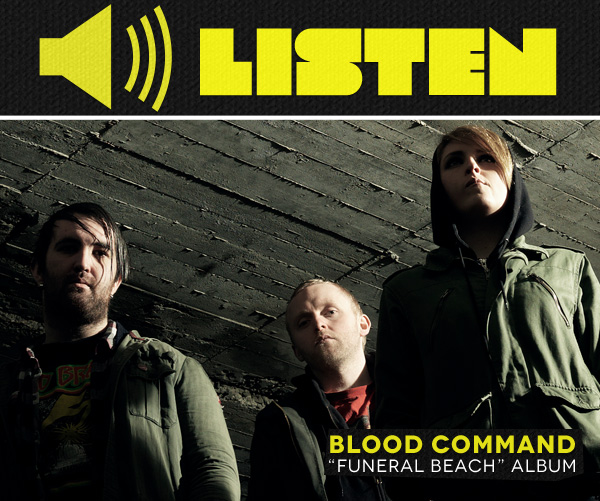 Are you dying for international post hardcore? If you are, then Blood Command might be for you. Formed in 2008, this Norwegian punk group has shared stages/toured with bands like Gallows, Kvelertek, Protest The Hero and Purified In Blood. We took an ear to Funeral Beach, their latest album, and we're loving the infectious melodies and tinges of poppy beats heard throughout the album of the female-fronted band.  Take a listen!
Standout Tracks:
High Five for Life
Corpse Reviver
You would like this band if you like:
The Distillers, AFI, Tokio Hotel
---

Josh is a writer/photographer based in the nations Capital. He is an Arts Professional by day and also our Music & Entertainment Marketing and Promotions Editor. You may also see him with a camera in one hand, as a professional event photographer. In his spare time he enjoys collecting records, making semi-vegan food, and playing guitar in his band project, The Unnoticed Truth.
All author posts