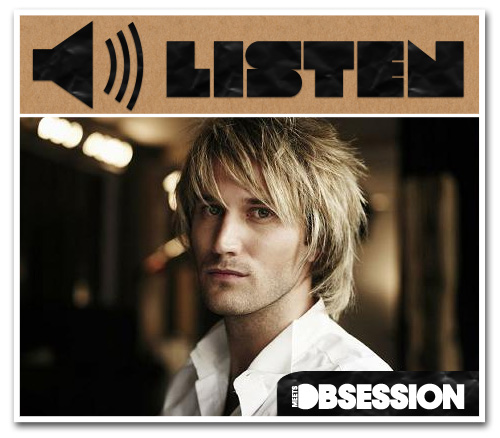 It's clear that revolution is in the air—on the radio stations, in the streets, on the minds, and in the hearts of those that believe that the human race can evolve to a place of peaceful wakefulness, freedom and respect.
Born and raised in the imaginatively serene beach town by the sea in the South of France, Cyril Niccolai, lead singer of the French band The Fairchilds, has adapted this air of revolution as his personal and professional mantra.
As a child, Niccolai reveled in the works of classical icons like Beethoven, Chopin, and visionaries like Dvorak, and one can hear resonances of influence from the Beatles, Pearl Jam, and Guns N' Roses in Niccolai's music.
With young aspirations of being a doctor, Niccolai left the medical path when he moved to Paris to pursue a career in musical theatre.
Since them, Niccolai has been completely enthralled in the musical process. The Fairchilds' first album Our Revolution was released last October and Niccolai is currently busy doing promotional tours in America.
On his inspiration and creative motivations, Niccolai explains to Meets Obsession, "What music and arts in general can do is to talk about problems, reveal injustice, shout and encourage love and brotherhood and try to awake people's consciousnesses so they can adjust their behavior or try to make things change."
Niccolai's main goal is to construct a musical archetype capable of touching souls on a multifaceted, profound, and most importantly, human level. There's a degree of reflective optimism and strong-willed sincerity that resonates from Niccolai's inspiring lyrics and instrumental dexterity. The title song "Our Revolution," off his debut album, has the arsenal power and expressive intention to instigate revolutions of action, thought, and emotion.