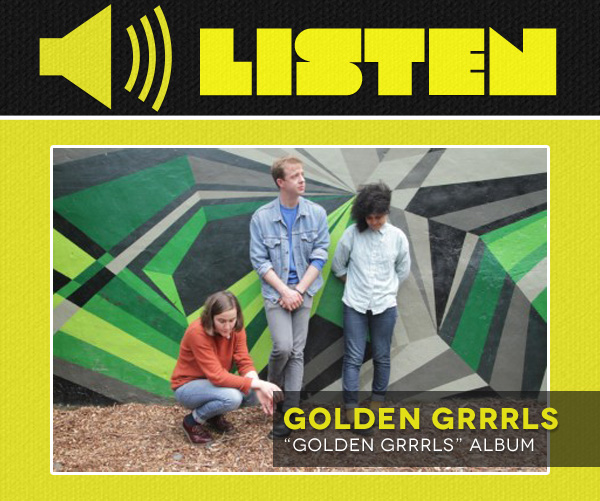 We're seriously crushing on the Golden Grrrls. And no, we're not talking about Betty White and company, but rather Glasgow-based indie pop band comprised of Ruari MacLean (guitar, vocals), Eilidh Rodgers (drums, vocals) and Rachel Aggs (vocals).
Inspired by DIY punk and alternative bands like The Vaselines and The Pastels, their indie, lo-fi sound is rich with melodic boy /girl harmonies. In February, the trio will release their 11-song self-titled album.  Take a listen!
[label style="important"]Standout Tracks[/label]
Paul Simon
Think of the Ways
Wrld Peace [divider]
[divider]

[label style="important"]You would like this band if you like:[/label]
Wavves, Edward Sharpe and the Magnetic Zeroes, Jeffrey Lewis (and the Junkyards)[divider]
---

Josh is a writer/photographer based in the nations Capital. He is an Arts Professional by day and also our Music & Entertainment Marketing and Promotions Editor. You may also see him with a camera in one hand, as a professional event photographer. In his spare time he enjoys collecting records, making semi-vegan food, and playing guitar in his band project, The Unnoticed Truth.
All author posts