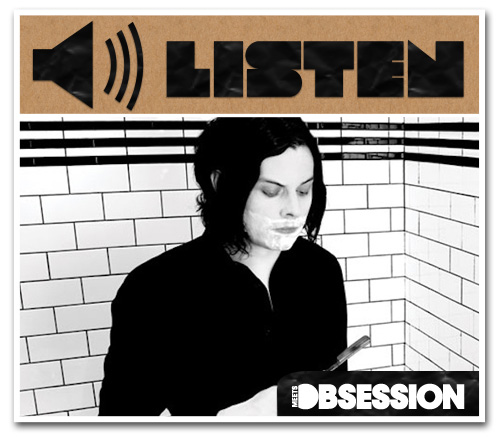 As all good White Stripes fans know, February 2 marks the anniversary of the talented twosome's retirement from the music industry (I know I'll be holed up in my room, crying silently while "Elephant" spins on my record player).
And yet, Jack White released a new solo single today called "Love Interruption." Be still my beating heart.
It's not a hard rocking jam, but rather a happy track full of acoustic guitars and chiming pianos. It also features vocals from a female singer on almost every lyric.
The digital version of the track will be released tonight, and there's also a 7" that will be released on February 7 along with a  non-album track entitled "Machine Gun Silhouette."
"Love Interruption" will also be included White's upcoming solo album, "Blunderbuss," which is scheduled for release on April 23.
It's great to have you back, Jack.
Tags:
Jack White
,
White Stripes