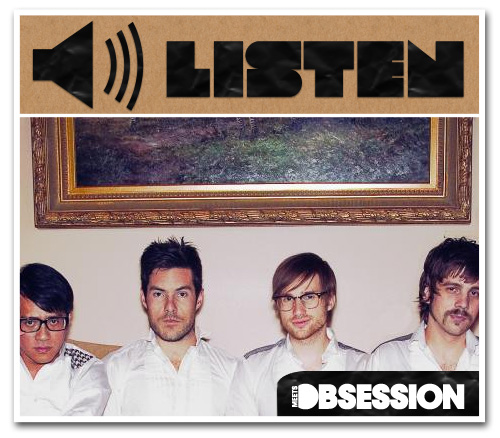 Los Angeles-based indie pop-rock quartet Saint Motel has done it again with their infectious rifts and imaginative appeal on their new single "At Least I Have Nothing" off of their first 7″1 vinyl record.
Frontman AJ Jackson's soothing and supernatural voice radiates like something from another time and place, and the lyrics  from "At Least I Have Nothing"  might be interpreted as a poetically debauched plea for finding something out of nothing and the ironic meaning of emptiness.
When asked about the meaning of song, the quirky singer told Meets Obsession magazine, "Like every Saint Motel song, the meaning is open to (and encouraged for) interpretation. In some ways, "At Least I Have Nothing" is a fucked up look at the bright side of utter despair. When you have nothing, maybe that nothingness is actually something…freedom."
And with revolutionary lines like "And I had such high hopes for our generation./If we had some goals we could reach out and take them./Instead we're apart, no movement to follow./We are just stuck inside their business model," Saint Motel is creating a new kind of platform for musical expression – one that's utterly energetic, creative, visionary, and insightful.