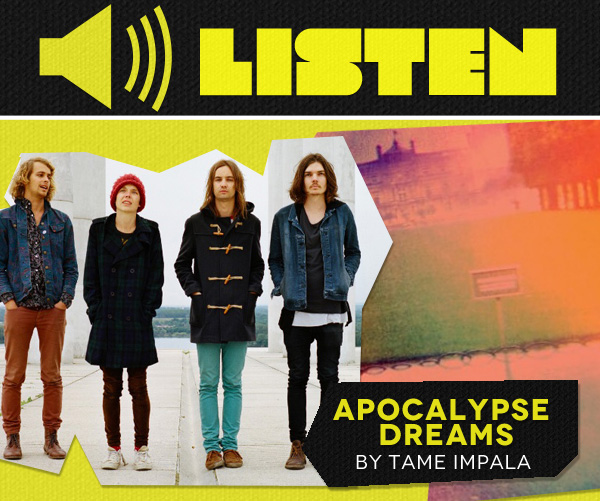 Think The Beatles meets Pink Floyd meets Animal Collective…meets a multicolored sonic reincarnation of Andy Warhol with a modern twist.
This is what I felt when I listened to the new track "Apocalypse Dreams" by Australian band, Tame Impala for the first time.
Composed of front man Kevin Parker, Dom Simper, Jay Watson and Paisley Adams, Tame Impala brings psychedelic rock to a whole other level, modernizing and synthesizing sound into a Beatle-esque journey down a vibrant rabbit whole.
"Apocalypse Dreams," off their new album  "Lonerism," doesn't resonate like an anthem depicting the end of the world—like the title of the track implies—but rather the song brings up a dreamlike sense of immortality and eternal possibility. Take a listen!