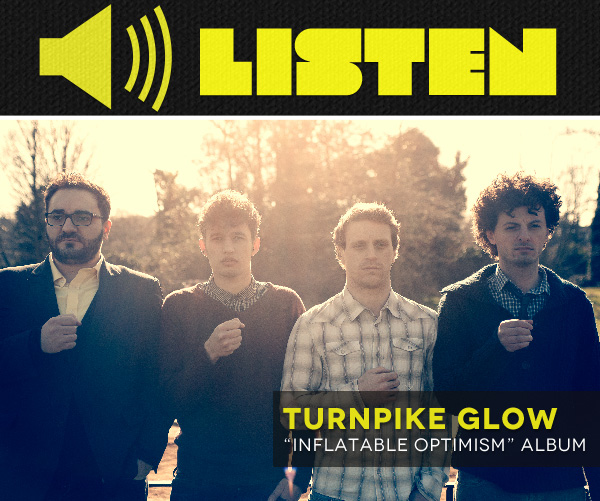 The first time we heard this London-based band's single "1986," off of their latest "Inflatable Optimism" album, we were hooked. And we weren't the only ones — both Daytrotter and AOL Spinner featured their single as well.
And because we loved almost everything we heard on Turnpike Glow's latest album, it made it really difficult to pick a standout track from their four-song EP, which can be best described as a catchy compilation of synth-Brit pop meets garage-rock.
Needless to say, we'll be first in line to buy "Inflatable Optimism" when it drops in the US on Jan. 13. In the meantime, take a listen to our favorite tracks.
[label style="warning"]Standout Tracks[/label]
1986
The Turn, The Pike and The Glow
[label style="warning"]You would like this band if you like:[/label]
The Strokes, The Rapture, Broken Social Scene
---

Josh is a writer/photographer based in the nations Capital. He is an Arts Professional by day and also our Music & Entertainment Marketing and Promotions Editor. You may also see him with a camera in one hand, as a professional event photographer. In his spare time he enjoys collecting records, making semi-vegan food, and playing guitar in his band project, The Unnoticed Truth.
All author posts