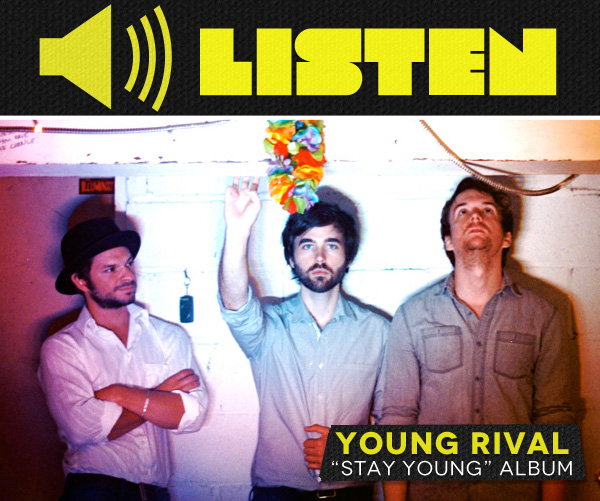 The Canadian garage-rock trio known as Young Rival introduces a strong sampling of poppy, upbeat tracks in their latest album "Stay Young,"  the band's first full-length offering since their 2010 self-titled album.
Released by Sonic Unyon Records, their new album is comprised of a nine-song indie effort that has hints of 60's British pop influences and surf rock.
Young Rival is comprised of Aron D'Alesio (vocals, guitar), John Smith (bass) and Noah Fralick (drums), and they have been named a band to watch by Stereogum and RCRD LBL.
[label style="important"]Standout Tracks[/label]
Stay Young
Two Reasons
Black is Good
Night Song
[label style="important"]You would like this band if you like:[/label]
Deer Tick, The Hives, Holiday Shores
---

Josh is a writer/photographer based in the nations Capital. He is an Arts Professional by day and also our Music & Entertainment Marketing and Promotions Editor. You may also see him with a camera in one hand, as a professional event photographer. In his spare time he enjoys collecting records, making semi-vegan food, and playing guitar in his band project, The Unnoticed Truth.
All author posts