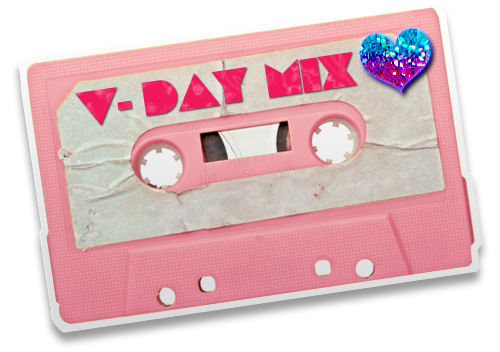 It's the one holiday that never fails to generate a wild range of emotions. It's good when you're dating, and bad when you're single.
Folks, it's Valentine's Day — and it's getting closer and closer.
MO's latest mixed tape has everything you could need — songs for the single folks coping with a foreboding sense of loneliness in a sea of couples, and songs for the hopelessly in love, ready to celebrate the day to its fullest.
And don't worry, you won't find the heartwrenching ballads of Adele anywhere on this list; I'm not trying to break anybody's heart.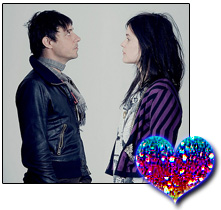 "The Last Goodbye" — The Kills
This song is almost the quiet, empowered second part of "Wake Up Alone."  The Kills (made up of fearless duo, Jamie Hince and Alison Mosshart) released this track on their latest album, "Blood Pressures."
Here's another song for all those lovelorn singles who just want to curl up with a bottle of wine and watch Casablanca on repeat. The song is a slow piano ballad, with Mosshart singing about how it's the last time she'll go back to her lover.
Best Lyrics: Can't quite see the end/How can I rely on my heart if I break it/With my own two hands?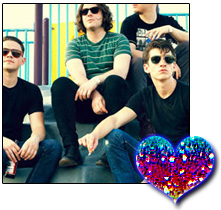 "The Lovers" — Arctic Monkeys (Rod McKuen cover)
Here's the Valentine's Day song that will make everyone feel lovey-dovey, regardless if they're alone or in a couple.
The simple melody and lyrics penned by Rod McKuen are fantastically whimsical in their utterly romantic take on seeking the "dark enchantment" of love.
And though the words belong to McKuen, the song is best sung by Alex Turner, lead singer of the Arctic Monkeys. His delicate croon spins the simple tale of lovers seeking their other halves.
Best Lyrics: They pray to wishing wells and stars/they ride the hurricane of hope/not looking back but on they go/towards the distance and deceiving/and all the while they keep believing/that they are special and apart.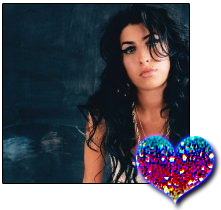 "Wake Up Alone" — Amy Winehouse
Okay, I know I promised no Adele, but I can't resist adding another Brit powerhouse to this playlist. Amy Winehouse's personal life may have been in shambles, especially towards the last days, but no one can deny her sultry and beautiful voice.
Winehouse's retro-chic style imbued everything that she did, from her clothes, to her hairstyle, to her music.
"Wake Up Alone" is no exception with its late '50s-esque R&B influence.
With Winehouse singing about waking up alone and how sad it is after the feeling of once having someone there, this is the song that will bring on the tears,
Best Lyrics: This face in my dreams seizes my guts/He floods me with dread/Soaked in soul/He swims in my eyes by the bed/pour myself over him/moon spilling in/And I wake up alone.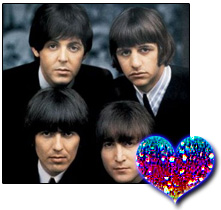 "I've Just Seen a Face" —  The Beatles
Now, let's move on to something more positive for the hopelessly in love folks.
Is there any better song that describes the feeling of new love better than "I've Just Seen a Face" by the Beatles?
Its quick, joyful melody captures everything that a new relationship is about: overwhelming joy, encapsulating admiration, and that feeling of never wanting to be apart.
Best lyrics: I've just seen a face/I can't forget the time or place/Where we just met/She's just the girl for me/And I want all the world to see we've met.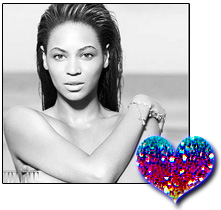 "Love on Top" — Beyoncé
And now to end this list on the most positive of notes, I present to you the unrequited joy of Beyoncé's "Love on Top."
Fresh off of her last album, "4," she has no problem singing at the top of her lungs about the love of her life. It's a morale booster and one of those sing-in-front-of-the-mirror-with-a-comb-for-a-microphone anthems.
And even if you're single, it's still a fabulous song to listen to, just because she's got an amazing voice. All hail Queen B.
Best lyrics: Baby it's you/You're the one I love/You're the one I need/You're the only I see/Come on, baby it's you.
Honorable Mentions
"Let's Get it On" — Marvin Gaye
"Colour of the Trap" — Miles Kane
"Loving You" — Minnie Ripperton
"Skinny Love" — Bon Iver
---

Yohana Desta is currently obsessed with Butch Cassidy and the Sundance
Kid, everything Dave Grohl does, and listening to Arctic Monkeys on
repeat.
All author posts