Photos: Megan Friend
From electro house-pop to Americana, cinematic post-rock to hip hop, and everything in between, on paper, Saturday's Sweetlife Festival sounds like a classic case of 'apples & oranges,' but the third annual food and music festival felt like anything but that.
Produced and curated by salad/frozen yogurt tycoon Sweet Green, hordes of neon-clad teenagers and festival junkies braved the drizzly weather and somewhat sub-zero temperatures (at least it felt so considering it's already May) to catch a, to put it lightly, "eclectic" of lineup of performers.
With headliners like Swedish house sensation Avicii and crooning hip-hop stalwart Kid Cudi, the crowd drawn to Merriweather Post Pavillion was "colorful," no doubt, but alas, quite inebriated and obnoxious.
Kicking off the day's festivities were car commercial/current "it" band Fun., whose blend of rousing indie pop-rock and current chart-topping single "We Are Young" was a fitting and topical opener to get the early arrivers moving from the get go.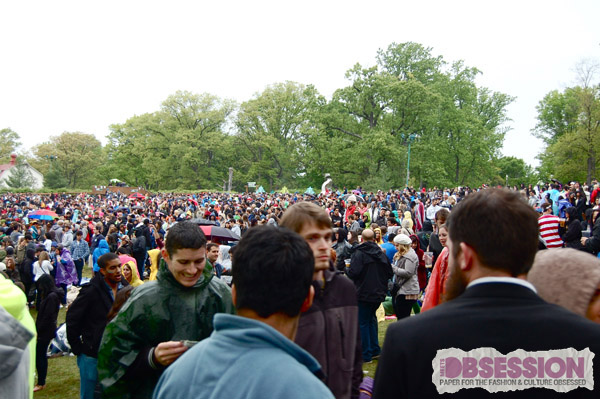 Of course, as a food festival, a cavalry of popular D.C.-area food trucks were lined up at the back of the festival grounds, providing much-needed — if not food coma-inducing — break for festival goers to fuel up in between sets.
With such buzzworthy trucks as Jose Andres' Pepe Truck, Shake Shack, Baked + Wired, Big Cheese, and of course, Sweet Green, among others, the festival was no doubt the Bonnaroo of food festivals for foodies, if there ever was such a thing.
But the draw of the massive festival was the music, which offered something for all tastes.
Rounding out the main stage acts were rapper A$AP Rocky, soul revival act Fitz and the Tantrums (whose overused neo-soul routine felt more like an "American Idol" house band than anything), post-rockers Explosions in the Sky (who put on one of the more sensational performances of the day), and twee indie popsters The Shins.
But the day was closed out with sets from  Kid Cudi and Avicii, whom I didn't stay for because I'm not 17 (also, my wardrobe wasn't nearly neon enough to pass for an Avicii show).
For those looking to avoid the crowds of the main stage found themselves delighted to an especially enticing lineup at the festival's smaller Treehouse stage. Discovering new acts like the sisters L.A.'s Haim, whose sound is somewhere along the lines of Fleetwood Mac meets Wild Flag, as well as the incredible crooning of LP, became one of the delights of the festival.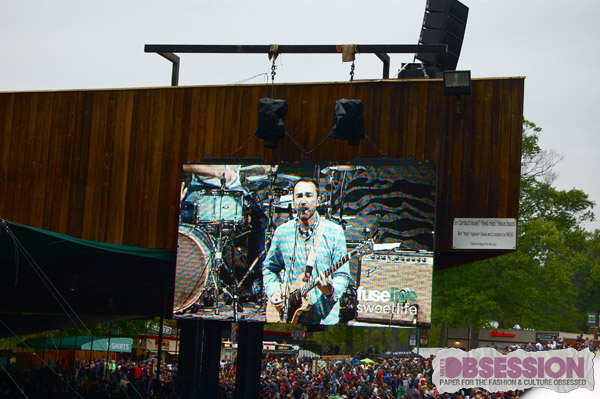 Indeed, with acts like roots-rock darlings Delta Spirit and U.S. Royalty, electro goth-pop sensation Zola Jesus (who put on my favorite performance of the entire fest), and Baltimore's Twin Shadow, the Treehouse stage became a welcomed hangout for those over 24 fest fans seeking a refuge from the masses of drunken teenagers.
By the end of the day, the sun began to set, the temperatures dropped, and the rains came down, but it didn't stop the crowd from finding a reason to keep partying throughout the festival grounds.
Because, just like the diversity of culinary offerings the festival had to offer, if hip-hop, house, post-rock, or pop wasn't your thing, there was plenty of options to find your flavor and have a good time.