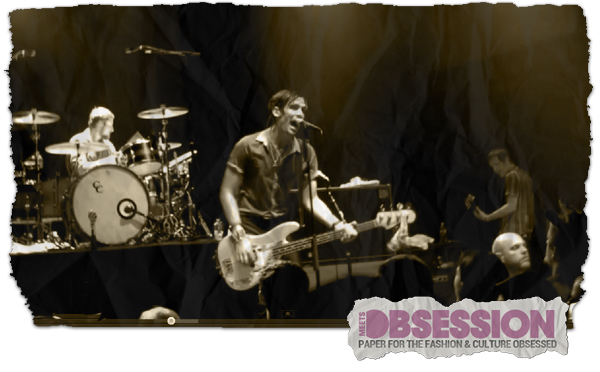 The talented yet implausibly modest men of the All-American Rejects have traveled endless bounds in depth and delivery since their simple days of adolescence in Stillwater, Oklahoma.
On Sunday night at the 9:30 Club in Washington D.C., the Rejects showed their tremendously electrifying command of persona to a completely full house of local fans of all ages and backgrounds.
With the release of their fourth studio album, Kids in the Street, the All-American Rejects are proving that lyrical growth is still possible in a band with their degree of exposure and mainstream appeal.
Over the years, the Rejects have quite honestly developed their musical techniques to the point of putting on a near flawless live rock show, while maintaining the youthful pop sensibilities that made them multi-platinum rock stars.
Front man and bassist Tyson Ritter resembled a second generation David Bowie at times as he gracefully spazzed around the stage in a fury of random and poetic intention.
Accompanied by writing partner and lead guitarist Nick Wheeler, drummer Chris Gaylor, and rhythm guitarist Mike Kennerty, Ritter was a powerhouse of personality and candor as he led his band through a set of favorites that included "Dirty Little Secret," "Move Along," and "Swing Swing."
Highlights of the show included Ritter's heartfelt, acoustic rendition of the new ballad "I For You," a mature and melodic outlook on the riled confusion of heartbreak, love and defeat. The raw energy in the electrified venue was undeniable.
The Rejects were intimately connected to the adoring audience through the entire set, dispensing lyrical lessons on life's uncertain and excessive tendencies.
Before the opening of their new "Kids in the Street" title track,  Ritter urged the crowd of whistling and wailing kids to think for themselves, be human even if that means at times disrupting the status quo and live like you're alive.
I guess sometimes it's a powerful thing to be a reject…
Tags:
9:30 Club
,
All-American Rejects
,
Kids in the Street