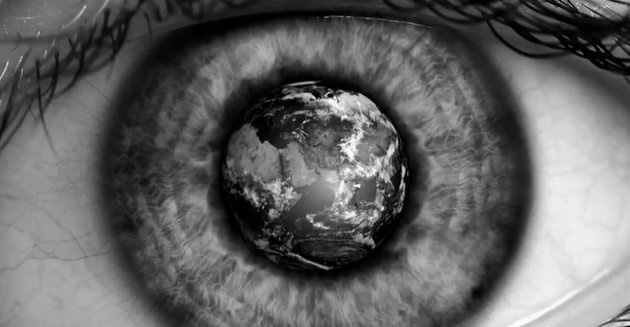 Wolff's Law states that the body, in particular bones, can adapt and transform over time when subjected to a state of distress. Turning a theory into art, even if you're playing on words, isn't just visionary but requires a certain dimension of genius.
The trio of futurists that make up the alterative band from North Wales, The Joy Formidable, have broken new creative ground with a video that captures the diverse majesty and miraculous nature of the Universe.
Reminiscent of Godfrey Reggio's 1988 time-lapsed film classic, "Koyaanisqatsi: Life Out of Balance," The Joy Formidable's black and white video for their new track, "Wolf's Law" makes the viewer feel as if they're being transported through the depths of everything that makes us connected and in awe of that which is not.
Cohesive yet mysterious elements, such as birth, mineral, cityscapes, vegetable, owl, fire, DNA, lightning, sand, dust, ocean and death are seen alongside a soundtrack of ethereal chants and rising roars of mounting liveliness.
The apex of the song, which is comparable to the symphonic climax of "November Rain," elevates like an auditory explosion of all the physical and emotional energy of existence.
The Joy Formidable is up to something both whimsical and culturally urgent with their anticipated sophomore album, and it appears that life (at least in the imaginative eyes of the Joy Formidable) is in perfect balance.

Tags:
Godfrey Reggio
,
The Joy Formidable
,
Wolff's Law