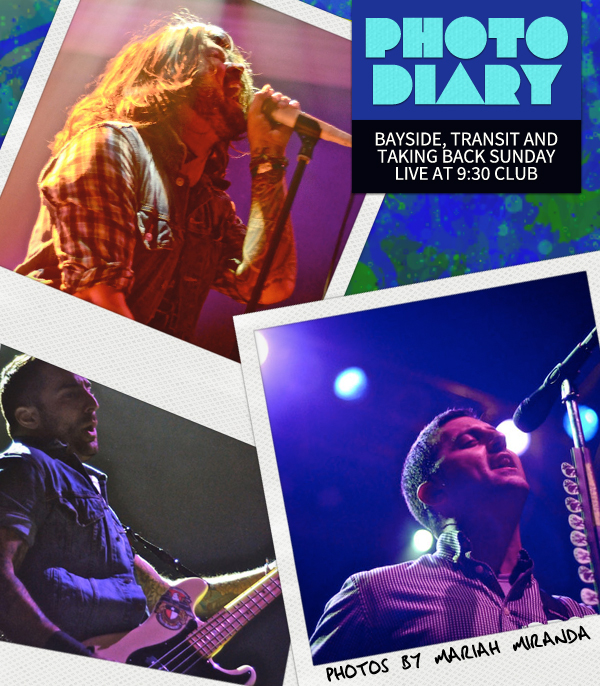 As part of their east coast tour, New York-based rock band Taking Back Sunday made a detour at the 9:30 club. Transit and Bayside opened for the band preparing the audience for the Taking Back Sunday set.
Comprised of Anthony Raneri (vocals/rhythm guitar), Nick Ghanbarian (bass), Jack O'Shea (lead guitar) and Chris Guglielmo (drums), Bayside hit the audience with a solid set list to an eager crowd that shook the hall.
After playing an energetic set, Taking Back Sunday's Adam Lazzara (vocals), Eddie Reyes (guitar), John Nolan (guitar/vocals), Mark O'Connell (drums) and Shaun Cooper (bass) rushed the stage, and in typical Taking Back Sunday fan fashion, the crowd was packed shoulder-to-shoulder and the audience was pumped.  And lucky for you, we were there to catch it all.