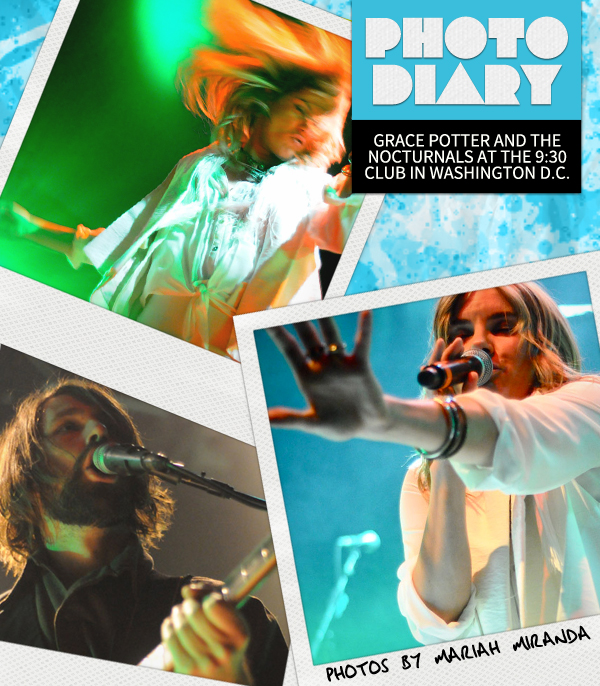 Vermont-based rock band Grace Potter and the Nocturnals performed this weekend in Washington D.C. at the 9:30 Club.  Performing four consecutive nights in D.C., the band's performance was part of their "Grace Potter & The Nocturnals Roar Tour," an effort to promote their June-released album "The Lion the Beast the Beat."
Doors and psychedelic soul group The Stepkids both performed solid opening sets before Grace Potter and the Nocturnals were slated to take the stage.
Following the opening acts, Grace Potter & The Nocturnals made a dramatic entrance in front of a  frenzied crowd, with Grace Potter wearing an all-white outfit comprised of shorts, a button-down shirt and a vest paired with dazzling, sequined western boots.
In an effort to include their fans in their show, the band's setlist–which included both older and newer songs–was compiled by fan requests sent via twitter with the hashtag #GPNsetlist.
If you missed their stop in your town, we've got you covered.  Take a look at our Photo Diary, which reveals our favorite moments from the performance.