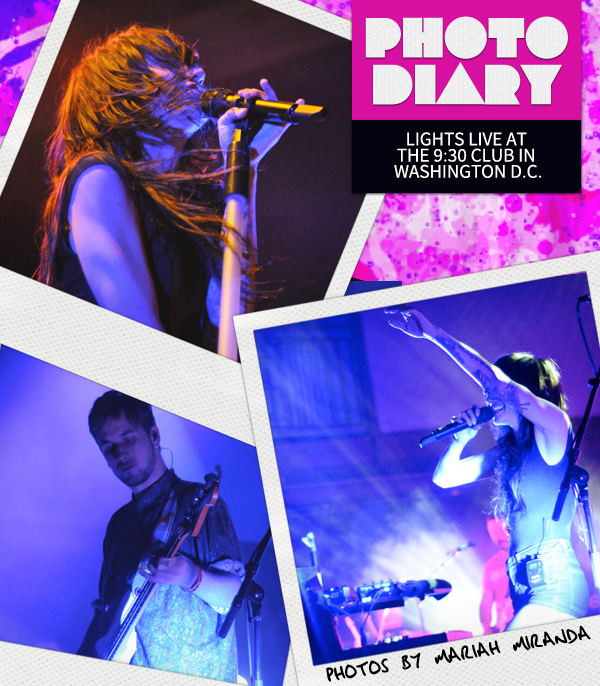 The electro-pop songstress known as Lights stopped by the 9:30 Club Sunday evening to perform for a nearly sold out, dance-hungry audience.
After the opening band Arkell played a full set, the crowd went crazy once Lights took the stage.
Dressed in high-waisted short shorts, combat boots and a black tank top, the Canadian-born writer and singer energetically performed both new and old songs from her "The Listening" and "Siberia" albums.
We also got to watch her perform stripped down acoustic versions of her more popular hits, which was a huge bonus.
All in all, it was an AMAZING, high-energy, dance-worthy show. See photos from our photo diary below.