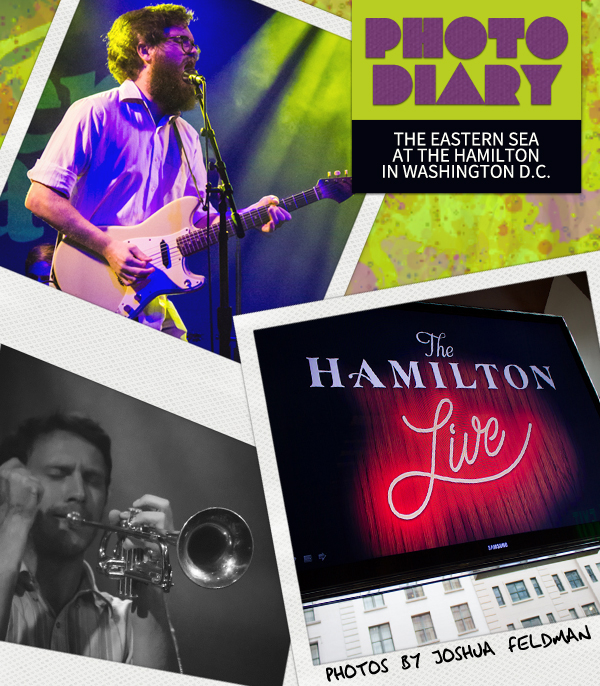 This past Tuesday, Washington D.C.'s newest music and entertainment venue, The Hamilton, welcomed Austin, Texas breakout band, The Eastern Sea.
Founded by Matt Hines, the indie band returned to DC as part of their tour to promote their latest "Plague" album.  The 8-piece band, who MTV calls their "new indie crush," entertained the packed audience in an intimate candlelit setting, which was a comforting contrast from the usual standing room only (often beer-soaked) venues that dominate DC.
Opening for the band was Orlando-based folk indie group Day Joy, who performed a compelling set and successfully warmed the audience up for the main act.
The Hamilton was the perfect venue for the performance, adding to the relaxed tone of the evening in a chill/supper-club kind of way. Hines' soothing vocals kept the audiences' full attention as the band performed their soft, dreamy, bliss-pop songs in harmony.
Having recently overcome a set of unfortunate circumstances — such as studio evictions, band member changes, Bastrop Wildfires — The Eastern Sea's performance played out like an accomplishment of sorts, which left a lasting mark on their fans in D.C.