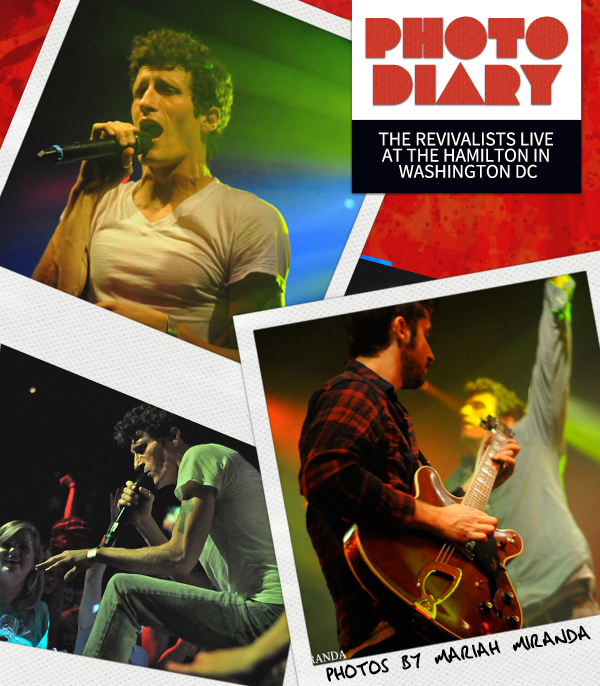 New Orleans-based rock band, The Revivalists, rocked the house at the Hamilton in DC last week.
Bringing their soulful flavor to the District, the band — comprised of Dave Shaw (Vocals/Guitar), Zack Feinberg (Guitar), George Gekas (Bass), Ed Williams (Pedal Steel Guitar), Rob Ingraham (Saxophone) and Andrew Campanelli (Drums) — performed songs from their recently-released "City of Sound" album as well as older songs from "Vital Signs" and their 2008 "The Revivalists" E.P.
Just in case you missed the show (which, by the way, we thought was spectacularly awesome), we took lots of our favorite-moment photos to share with you.  Check it out!