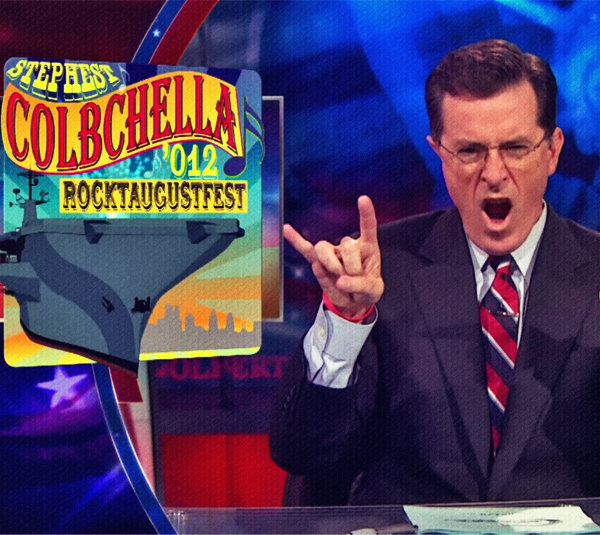 Stephen Colbert is America. If you doubt that statement then you don't know about his recent endeavor.
Next Friday, August 10th, Stephen Colbert will gather some of the best artists of our time on a naval ship— the Manhattan docked U.S.S. Intrepid—for free, because though he understands capitalism, he also understands an American's right to life, liberty, and a free concert .
Bald eagles will fly overhead and flags will wave at the 2nd annual StePhest Colbchella '012 — RocktAugustFest, a patriot's event.
The festival, which will feature The Flaming Lips, Santigold, Grizzly Bear, Fun., and DJ Grandmaster Flash, is expected to make Thomas Jefferson and Benjamin Franklin weep.
99% rejoice. Your time has come, 'Murica.
Tickets available here.
---

Caroline Cullen is currently obsessed with Dirty Shirleys, Pauly D's pecks, and Gordon Ramsay's Kitchen Nightmares on BBC.
All author posts