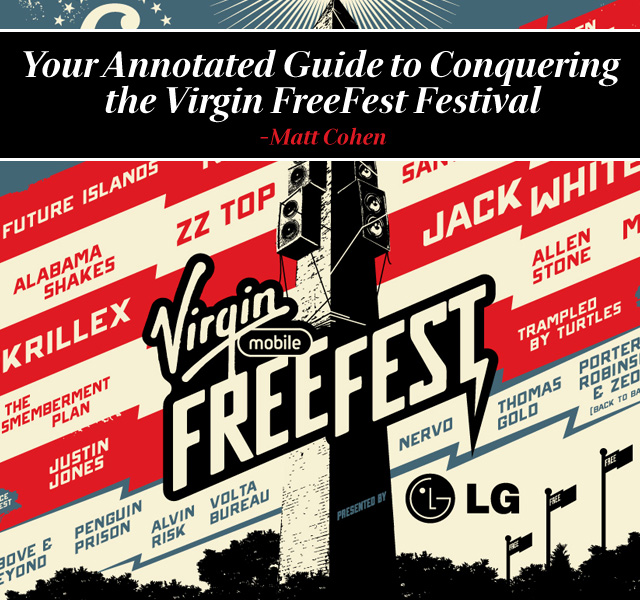 A word of advice to all you FreeFest-ers this weekend: Show up early. As the schedule suggests, some of the strongest performers of the fest are taking the stage well before lunchtime, and it's always easier to get a good spot close to the stage before the massive crowds descend upon Merriweather's leafy grounds.
As with any large outdoor musical festivals with multiple stages, there's bound to be some conflicts. Though the organizers have done a good job scheduling the acts so there's no complete overlap between any three acts at a given time, it still takes a lot of energy bouncing back and forth between sets. As such, I've poured over the schedule and picked out suggestions during some of the days biggest competing sets.
Luckily, ZZ Top and Skrillex aren't playing at the same time. Collaboration? One can only hope… [divider]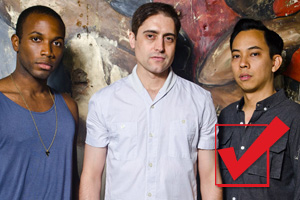 Justin Jones vs. Das Racist vs. Volta Bureau:
For the early-risers, FreeFest kicks off the day with a platter of musical offerings to choose from. You could go for the mopey acoustic stylings of local troubadour Justin Jones on the Pavilion Stage, or the snotty, sarcastic rhymes of alt hip-hop kings Das Racist on the West Stage, but I'd put my money on the dance tent, where local electronic outfit Volta Bureau (featuring U Street Music Hall owner Will Eastman) will get you amped for a full day of tunes. Afterall, EDM is a much cheaper alternative to Merriweather's $8 coffee. [divider]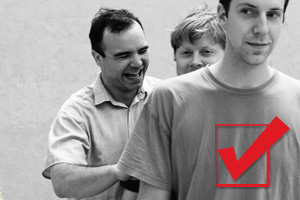 Allen Stone vs. Future Islands vs. Penguin Prison:
Rising out of Baltimore's Wham City scene, synth-pop group Future Islands plays the kind of stirring, soulful tunes that's something of a revelation in today's indie soundscape. Culling influence from Joy Division and 80's New Wave, their latest album—2011's On The Water—was one of the year's best, and their West Stage performance is certainly not one to be missed. [divider]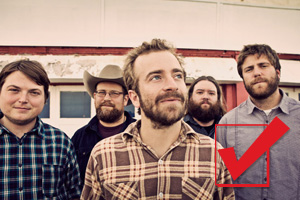 Trampled by Turtles vs. Portugal. The Man vs. Alvin Risk:
Not only are Trampled by Turtles one of the finest live bluegrass acts around, but you'd be remiss if they happened to bust out this awesome Arcade Fire cover and you were too busy quietly nodding along to Portugal. The Man to catch it.  Portugal. The Man is pretty great too, and luckily you have time to catch the beginning of their set and see Trampled by Turtles. [divider]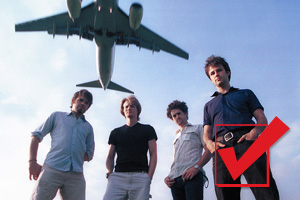 The Dismemberment Plan:
Quite possibly the best slot of the day and the one that I'm most looking forward to is D.C.'s experimental post-punk heroes The Dismemberment Plan, who reunited in late 2011 to a handful of sold out shows, and have been quietly playing small shows here and there since. A full-fledged reunion was merely an afterthought for the band and their legions of fans, until this summer, at a pair of small shows in Baltimore and Fredericksburg, the D-Plan unleashed eight (yes, eight!) brand new songs. Frontman Travis Morrison confirmed earlier this week that The Plan is indeed working on a new album. Glory be! [divider]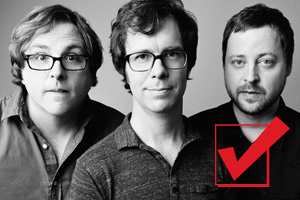 Ben Folds Five vs. Nervo:
Though the infectious, dreamy beats and synth-driven prog-pop of Nervo are certainly a draw for a mid-afternoon dance party, it's going to be hard to resist the recently reunited Ben Folds Five reunion. I mean it wouldn't be a proper party in Columbia, MD without a little Rockin' the Suburbs. [divider]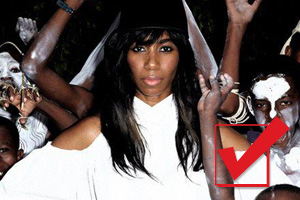 Santigold vs. Thomas Gold:
Santigold is sort of on fire these days. Her latest album, Master of My Make-Believe, culled rave reviews when it was released, and her live shows have a reputation for being an extravagant affair. Looks like the real gold is at the West Stage. [divider]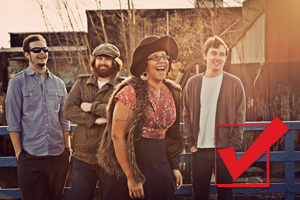 Alabama Shakes:
I have no real opinion on Alabama Shakes, but people seem to adore them. I've listened to it, it's ok, but doesn't really do much for me. The majority of their set is scheduled in between sets on the West Stage. I guess I'll check it out. [divider]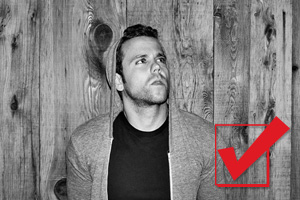 ZZ Top vs. Nas and M83:
The inclusion of classic beard-rockers ZZ Top in the lineup almost seems like a decision made out of pure irony rather than musical popularity. I was really hoping for some sort of Nas/ZZ Top collaboration here. Oh well. Either way, M83 puts on one of the best live shows I've seen this year, so I'd make sure not to miss that. [divider]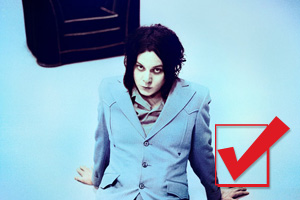 Jack White Vs. Skrillex:
Or, Dad Rock vs. Dubstep. If you've worn dayglow paint in the past year, own more than one article of neon clothing, or, for whatever reason I'll never understand, wear a pacifier to shows, then your mind's already made up.
For the rest of you? Come join me in the sea of beards and flannel, the water's real nice this time of year. Just don't look too bored for Jack. [divider]
Be on the lookout for Meets Obsession's Virgin Mobile FreeFest Coverage next week.
---

Matt is currently obsessed with Rap Snacks, post-hardcore, pizza parties, and Carl Sagan's Cosmos.
All author posts