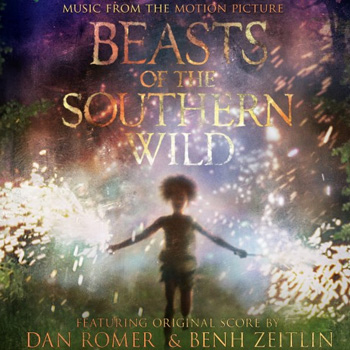 There are some movies that you watch which touch you in such a profound way. Then are the movie soundtracks that you hear which stay with you for years to come.
Such is the case with the soundtrack from the Sundance award-winning film "Beasts Of The Southern Wild," an original score from New Orleans based writer/director/composer/filmaker Benh Zeitlin and co-composer Dan Romer.
Described as a musical masterpiece, as well as a likely nomination for next year's Best Original Score Oscar, the 17-song  soundtrack will delight you.
And because we're big fans of the film as well as the accompanying soundtrack, we're giving away the vinyl version of the "Beasts Of The Southern Wild" soundtrack to one lucky winner.
Simply enter your information below, and we'll draw one lucky winner next week.
[button link="https://reddotcreative.wufoo.com/forms/enter-to-win/" color="#ed1776″ size="6″ style="2″ dark="0″ radius="5″ target="blank"]Enter Here[/button]