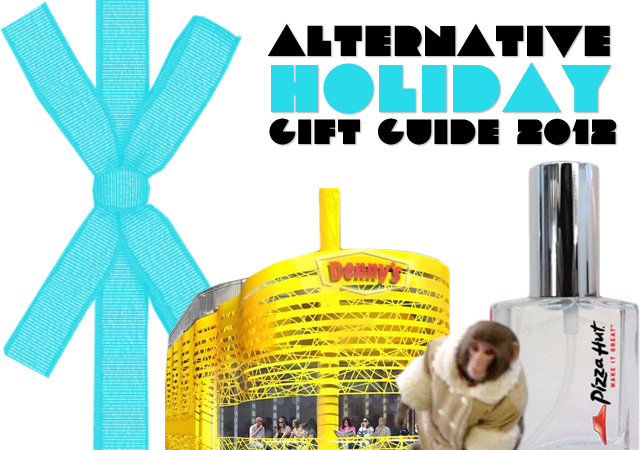 Tired of buying the same holiday gifts year after year? Try thinking outside the box this holiday season.
Be warned: some of our hand-picked items may freak out your friends and family, and possibly get you shunned from holidays in the future, but at least no one could ever call you unoriginal. [divider]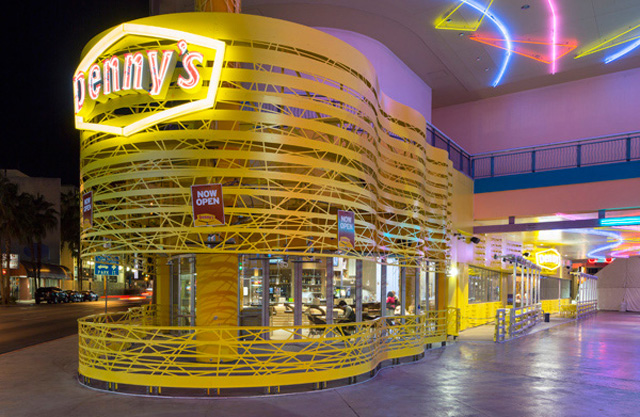 For your boo: Denny's Wedding in Las Vegas
What could be better than getting your significant other a romantic trip somewhere? This year, it's time to make things official and elope in Vegas style at the new wedding-ready Denny's. He will want to Grand Slam you when you tell him of the classy chapel and menu options available for your nuptials.  Cast a shadow of doom on your relationship and get your name on the list today to load up on love, and chicken fried steak! [divider]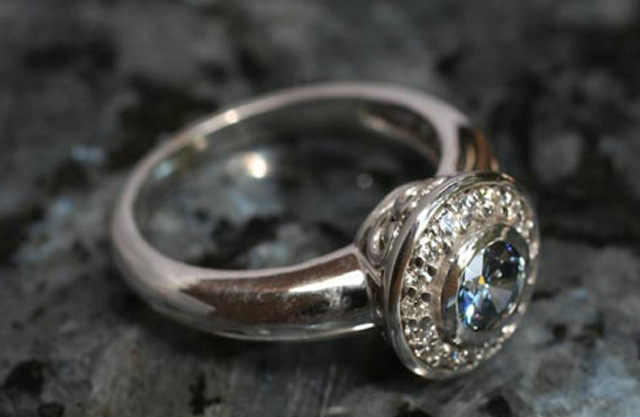 For the hoarding aunt: Jewelry Made from her Dead Cat

Since you can't get her the IKEA monkey now that he and his tiny shearling coat have been put in captivity, you should consider obtaining the ashes of her favorite cat and turning it into a beautiful diamond jewel! What could be a more perfect way to honor one of her 100 roaming friends by paying to lock dead cat parts in a pendant for that feminine, feline touch she can display proudly on her hand or neck. [divider]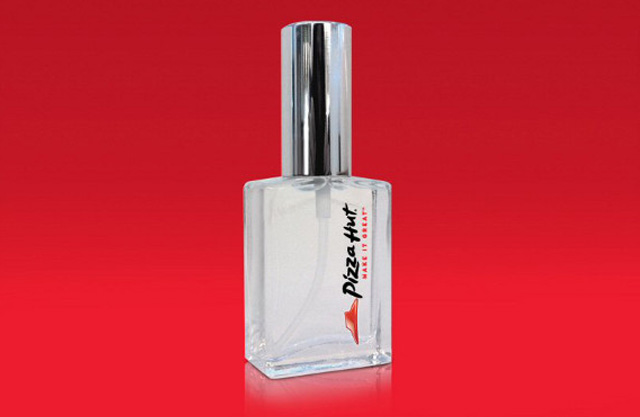 For your fat cousin: Pizza Hut Perfume

He has given up on life and you have given up looking for the perfect gift for him. And since a Meat Lover's Pizza won't stay fresh all the way to Wisconsin, you should impress him with this luscious and luxurious new cologne, Eau de Pizza Hut. For the man who wants to smell like cheese and assorted meats, even when he's not eating pizza. [divider]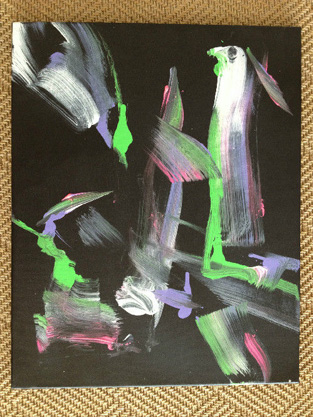 For the artsy friend: Painting from Bubbles the Chimp

A new artist has hit the scene, and his abstract works are all anyone can talk about.
Said to be the new Banksy, Bubbles the Chimp, aka Michael Jackson's former moonwalking roommate and bestie, is producing exclusive works. Get your colorful paw swipes on canvas today for only $1500 dollars.
---

Caroline Cullen is currently obsessed with Dirty Shirleys, Pauly D's pecks, and Gordon Ramsay's Kitchen Nightmares on BBC.
All author posts