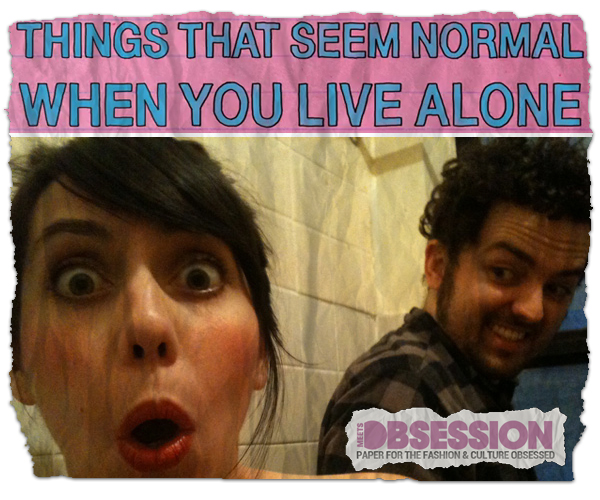 Living alone has it perks.  Your space is yours alone. You can decorate it however you like, do what you want without anyone to consider, and you never have to wait for the bathroom.
But as anyone who has ever lived alone knows, there are those times that you're thankful that no one has ever witnessed your weird Liz Lemon-like single girl habits.
That is, until now.
Meet Melinda Taub, a filmmaker who just launched her debut film, titled "Things that Seem Normal When You Love Alone."
In her short film, Taub takes us on a hilarious and revealing journey, showing all sorts of "alone" activities, like talking to oneself in various accents (who hasn't done this before?),  defrosting chicken in the shower and performing "Jeremiah Was a Bull Frog" in the most interesting of ways.
You MUST watch this short film.  Trust us.  It's that good.