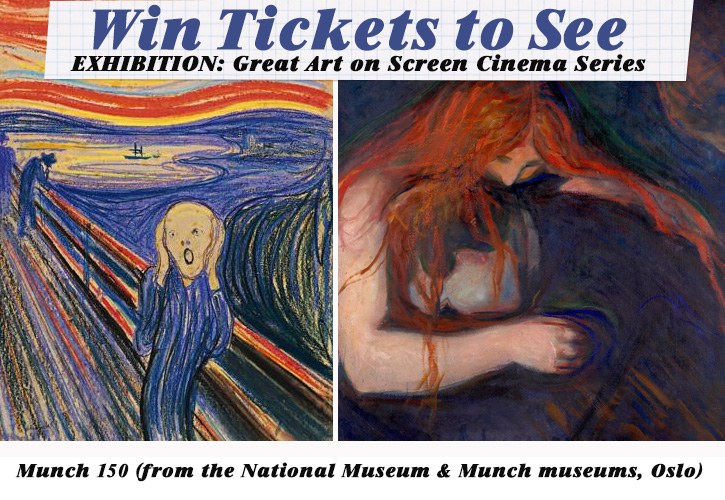 Movie theaters are consistently creating new experiences for those that want a bit more culture than the latest Michael Bay summer popcorn flick.
On the silver screen, we've seen the Met Opera live in HD, we've seen limited re-releases of classic films like "Taxi Driver" and "Casablanca," we've seen awesome music concerts, and now we get to visit some of the most famous art museums in the world.
Thanks to NCM Fathom Events, BY Experience and PhilGrabskyFilms.com, we get to experience and see some of the finest works of art in history through the EXHIBITION: Great Art on Screen cinema series.
And  because we're feeling generous, we're giving you, our dear readers, the opportunity to win two tickets to see the next EXHIBITION film, "Munch 150 (from the National Museum & Munch museums, Oslo)."
Simply enter your information below for a chance to win. Winners will be notified on Monday, June 24 and will be mailed tickets to attend a Thursday, June 27 evening screening at AMC Hoffman in Alexandria.
Feeling lucky, punk? Enter your deets below.