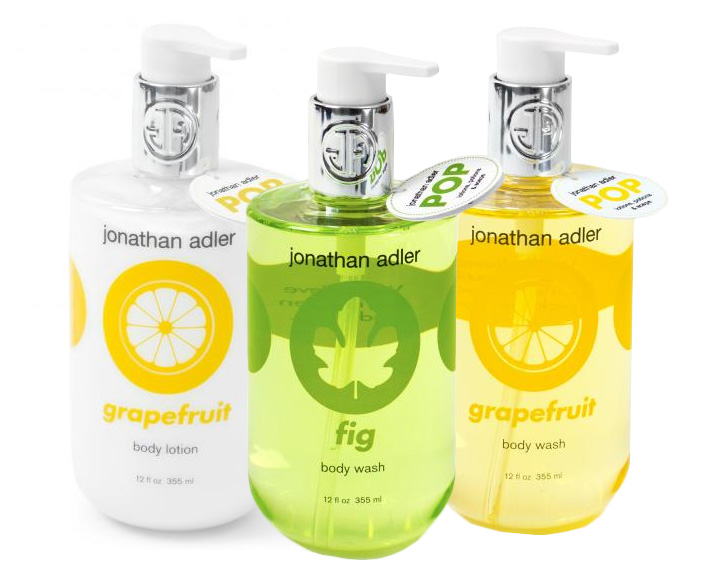 I am not a morning person. Nor am I a person who feels any pep, vim, or vigor until well after I've had my first cup of coffee and an eye-opening shower. And even then, I'm still pretty low on the energy scale until I start to put on my makeup. That's when, for whatever reason, I start to perk up. Perhaps it's the Beauty Editor in me deciding it's truly time to rise.
So I'm not going to lie and say that Jonathan Adler's new line of zesty Pop bath washes and body lotions have transformed me into an early morning shower singer. But the Grapefruit Body Wash, with its combo of citrusy scents (including pink and yellow grapefruit, passion fruit, green vine and floral pink freesia) does add a semblance of perkiness to my morning mood. Plus, the packaging is so pretty. What makes me really smile is when I see this set of hand wash and lotion on the side of my sink, with a Pop Grapefruit Candle added to the mix.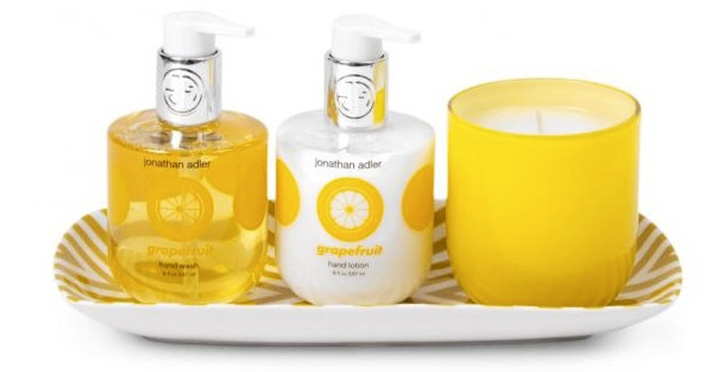 Adler's entire Pop collection is worth checking out, with diffusers, high ball glasses, and candles that are all in colors perfect for summer.
But if you need  to add some some extra oomph to those sluggish mornings, I suggest giving these new Pop bath goods a try. At least for me, every little bit helps (especially if such methods involve beauty products!).
Tags:
Bath & Body
,
Jonathan Adler
,
Lotion