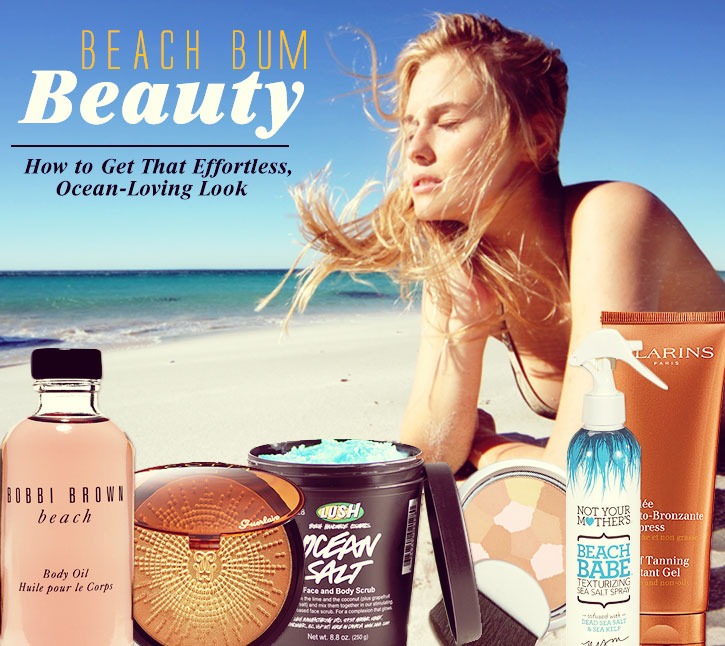 It's the summer style that's on-trend every year. The laid-back, sexy surfer girl, beach bum Goddess. If you actually spend your entire summer shore-side, then there's literally nothing you need to do to achieve this look.
However, most of us have to tear ourselves away from weekend ocean excursions and brief trips to the beach for a weekday of work or other land-locked responsibilities. And often, we may not be able to get anywhere near a wave, even if we have time off.
No matter, you can still create that sea-swept, sun-kissed, relaxed look with the help of the following items. Also, adopting a mellow mood will do wonders.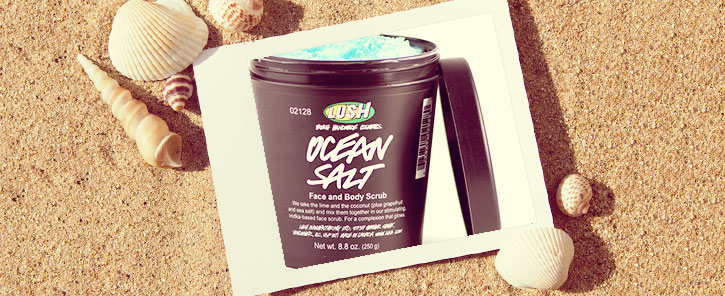 A Beachy Scrub
Lush Ocean Salt Coconut Cream and Sea Salt Scrub
Start your day by infusing the ocean into your skin with a scrub that contains refreshing, mineral-rich sea salts (both fine and coarse). It also contains a mix of fresh avocado, coconut, lime oil and grapefruit which will leave your skin feeling soft, smooth, and fully exfoliated.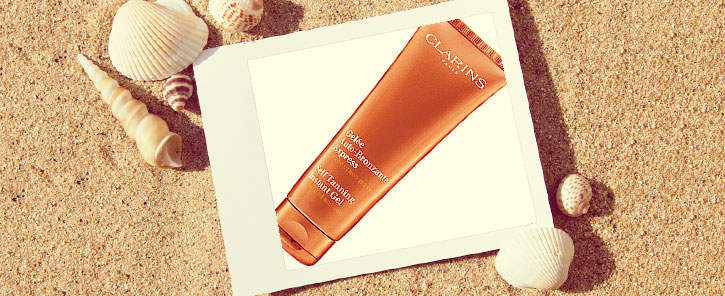 A Boost of Body Color
Clarins Self-Tanning Instant Gel
If you're a pale gal like me, applying a self-tanner after exfoliating is a great way to give yourself a safe, faux glow. I love Clarins' gel because it really does work fast—perhaps not in an instant, but I usually put my clothes on five minutes after application, and have had no problem with stains or spots. I've also never experienced streaks—just make sure your skin is clean and that you take the time to rub the gel in evenly.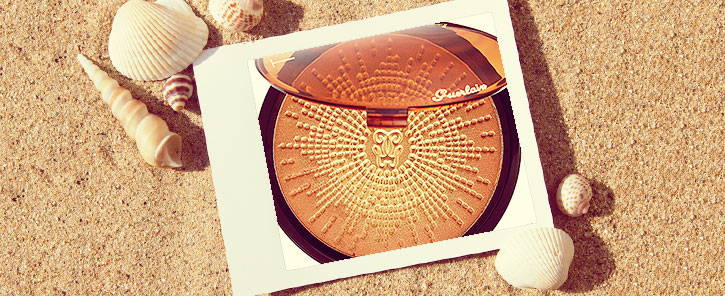 A Complexion-Enhancing Bronzer
Guerlain Terra Soleia Tan-Enhancing Bronzer Face and Décolleté
While pricey, this bronzer is a notch above the rest. It's perfect for achieving the beach-chic look—the powder contains unique complexion-enhancing golden particles that create a natural looking, sun-kissed glow. It's also designed to blend seamlessly with your shoulders, neck and décolleté, giving you an all-over, radiant look.
A Texturizing Sea Salt Spray
Not Your Mother's Beach Babe Texturizing Sea Salt Spray
Everyone wants it—that sexy, tousled, beach-babe mane. It's not hard to create if you've got a good texturizing spray, like this one from Not Your Mother's (and it's only 6 bucks!). Create some loose curls with an iron if your hair is stick-straight, otherwise just spritz generously on damp hair. It will give your strands the separation and texture that your hair gets naturally from a day spent swimming in the sea. Plus, the aroma is intoxicating—it's a pure beachside scent of salty air and sun lotion.
A Subtle Beach Scent
You'll smell like you really did spend the day at the shore with Bobbi Brown's superior body oil. It's not at all overpowering—rather than smell like you're smothered in sunblock, its scent is clean, coconuttty, and light. You know, that indescribable scent that just makes you immediately think "beach." Plus, it's infused with essential oils such as olive, avocado and jojoba, as well as vitamins E and C to soften and nourish your faux, beach-baked skin.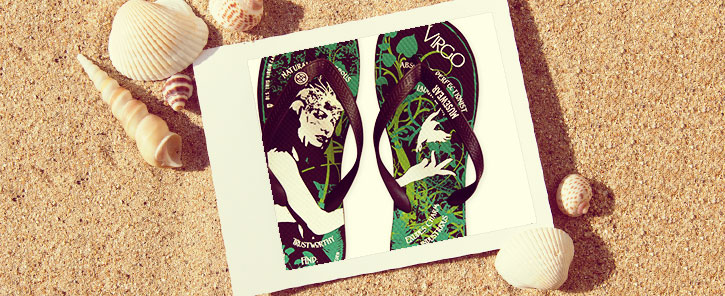 Killer Flip-Flops
Musewear SunSign Sole Flip-Flops
I just love this collection of star sign flip-flops. Even if you're not into horoscopes, the designs are just so cool, unique, and definitely surfer-chic. You'll also make a difference by shopping these shoes—Musewear contributes 15% of their profits to various nature and wildlife conservancy charities.
---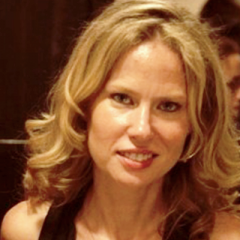 Susan is a freelance writer, born and raised in NYC and currently based in Brooklyn. She's the senior beauty editor for Meets Obsession, and also writes for online publications such as Mamasarollingstone.com, TueNight.com.
and The Huffington Post. Susan had a serious candle hoarding issue that she has no plans to address. She's currently obsessed with Marc Jacobs' new beauty line, her black Zara moto jacket, and Aaron Paul.
All author posts