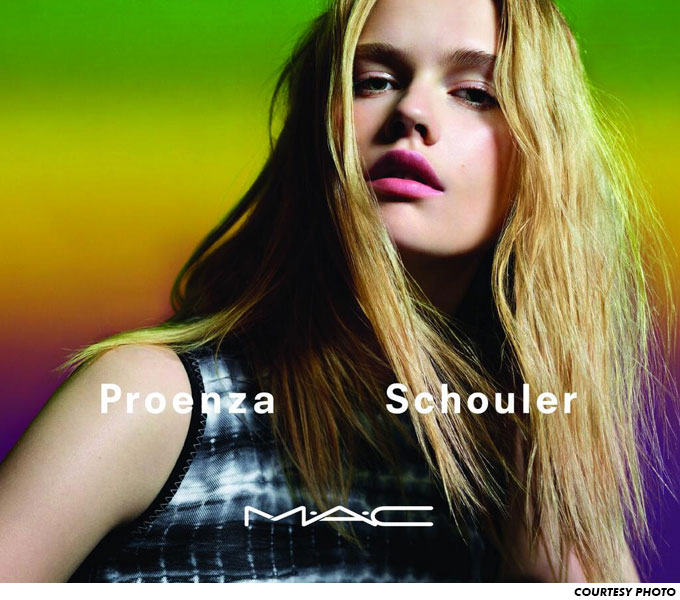 In beauty collaboration news that brings out our inner happy, MAC Cosmetics have announced, via a tweet, that they will partner with New York-based brand Proenza Schouler for a limited-edition beauty collection.  This announcement comes off the heels of Proenza  Schouler's spring 2013 runway presentation, which had their models wearing soft, eye-flattering beauty looks provided by MAC.
Reportedly, the collection, which is set to launch in Spring 2014, will feature an assortment of Ombre Face Powders, eyeliner, nail polish, lipstick and more.
Of course, we already have visions of the Proenza-perfect packaging dancing in our heads.