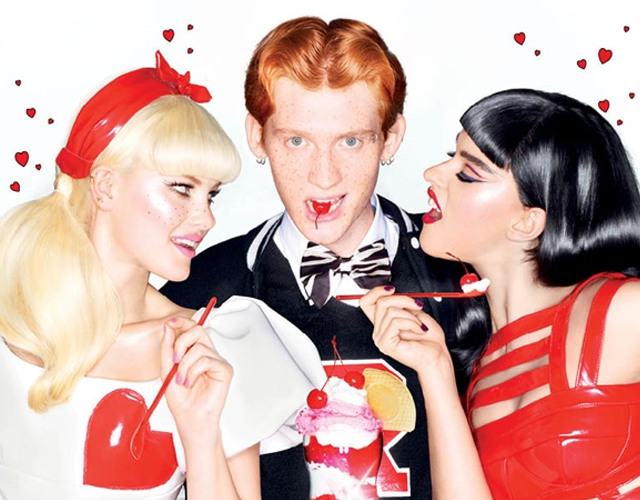 MAC takes on the greatest blonde versus brunette love triangle in its newest collection called Archie's Girls.
Inspired by the Archie Comics characters Veronica and Betty, the collection will feature a 37 piece grouping of makeup.
Within the collection one can find contrasting groups of compact powder, eyeliner, mascara, nail polish, lipgloss and lipstick. The Betty collection is inspired by the sweet, girl-next-store blonde and includes shades of pink (of course), peach and rose. You'll find product names like "Girl Next Door," "Kiss & Don't Tell" and  "Pep Pep Pep."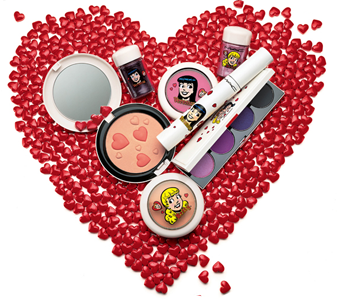 Veronica is bit more daring and darker, with names liken "Boyfriend Stealer," "Spoiled Rich," and "Pin-Up Purple."
Each piece is stamped with an image of the appropriate girl adding to their feminine flair.
We especially love  the Strawberry Malt Lipglass from the Veronica collection and the Cream Soda powder blush from the Betty collection, appropriately named for the malt shop era.
No matter which character you choose, this collection is budget friendly with prices ranging from $16 to $30.
Consider us obsessed.
---

Bridget is a writer, stylist, and vintage clothing dealer based in Kennett Square, Pennsylvania. Bridget enjoys spending time with her boyfriend and guinea pig, and in her spare time sells vintage at local flea markets . Bridget is currently obsessed with Zooey Deschanel's wardrobe on New Girl, Moroccan food, and microcars.
All author posts