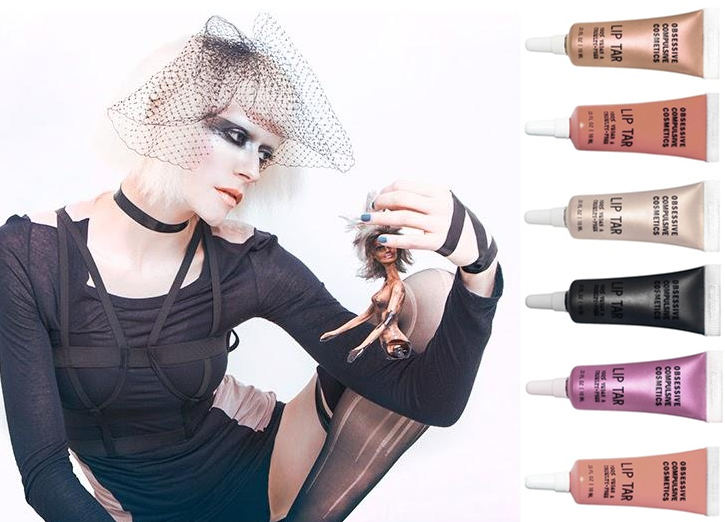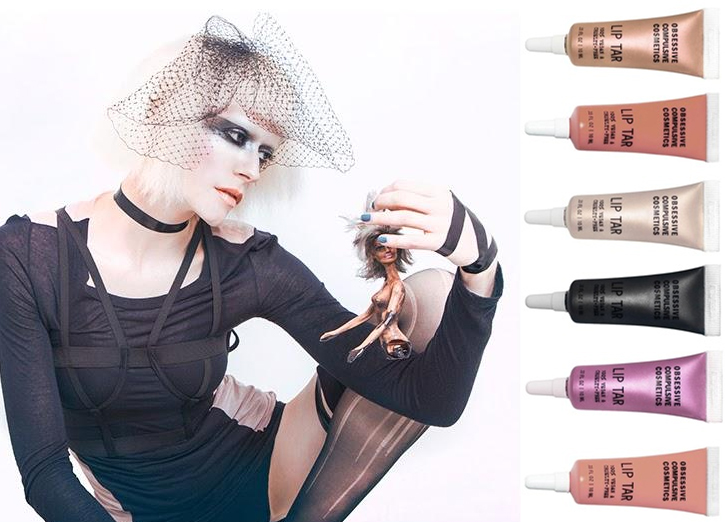 [dropcap]I[/dropcap]'ve been an avid fan of Obsessive Compulsive Cosmetics since they opened their first flagship in NYC in 2011. The one-time secret weapon for makeup artists has now gone mainstream, thanks in large part to Sephora, who started selling a limited array of the brand's lip tars, loose pigments, and nail polishes last fall.
This month, OCC has released its brand new spring collection called Sci-Fi Lullabies, which is "inspired by the science fiction genre…with colors designed to transport you to your idyllic designation, whether it's firmly planted on the Earth or exists only on an unexplored off-world colony."
That right there is an easy sell for both the beauty aficionado and X-Files nerd in me. Who would have thought the two could mingle?
The collection is just what you'd expect from this offbeat—yet totally wearable and on-trend—line.

My favorite is the Lovecraft Lip Tar, which is a bright pink/lilac with a hint a shimmer. Remember, a little goes a long way with these Lip Tars—all you need is a dab for full-on color. (You can also tone down the intensity by mixing in a little of the Clear.) And Sephora sells each shade with a lip brush, which is perfect for blending with other Lip Tar hues.
I'm also over the moon for Annika—a nice neutral peach liptar—that adds a little oomph when mixed with Lovecraft, but is also gorgeous on its own.
Of course, these are my more conservative picks. Sci-Fi Lullabies also offers shades for the brave, like the metallic black Batty; the pale, pallid Pris; and the out-of-this-world, seriously orange Clockwork.
There are nail lacquers in the collection as well, like Pond, a bold-as-can-be blue, and Electric Sheep—which is a pretty lavender with silver shimmer, and my favorite shade name (sounds like it should be a band, no?).
You can buy all of the Sci-Fi Lullabies Lip Tars at Sephora.com or on OCC's site. The new nail lacquers are currently only available on OCCmakeup.com.
If you haven't tried an OCC Lip Tar yet then you absolutely must—they really are revolutionary and unlike any other lip product out there. If you're already a fan, I suggest you snap up some of the new spring shades stat.
They are so fun, so pretty, and if you want to wear them as such, so totally out-of-this-world.
---

Susan is a freelance writer, born and raised in NYC and currently based in Brooklyn. She's the senior beauty editor for Meets Obsession, and also writes for online publications such as Mamasarollingstone.com, TueNight.com.
and The Huffington Post. Susan had a serious candle hoarding issue that she has no plans to address. She's currently obsessed with Marc Jacobs' new beauty line, her black Zara moto jacket, and Aaron Paul.
All author posts