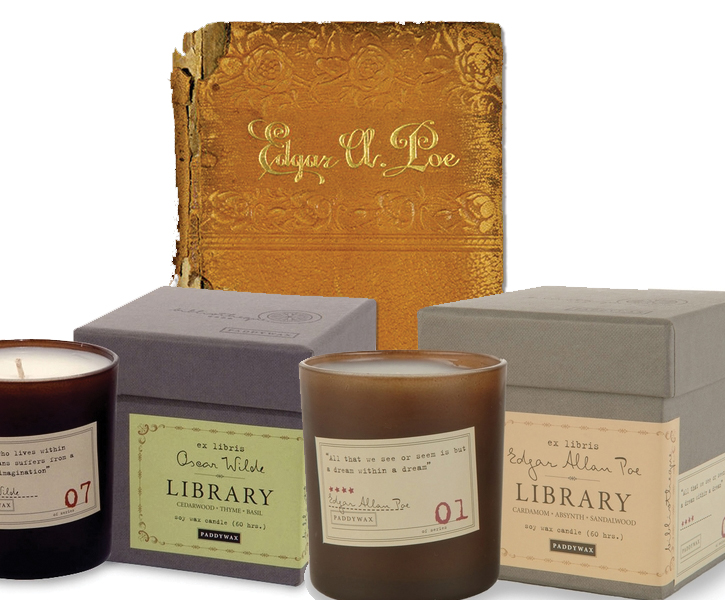 Wow. Never did I think I'd ever find a beauty product that my father (who was a novelist and playwright) would actually appreciate. But yet, here it is: A line of Paddywax candles that honor a host of literary greats. Not only are these candles deliciously fragrant, but each scented pillar features a quote from a famous author on a purposely well-worn looking label.
Plus, they come packaged in beautiful boxes covered in book cloths. Classy and classic, indeed.
I wish my dad was still around so I could get him this whole set for Father's Day. (Man, was he was hard to shop for! And I just know he would have flipped for these scented gems.) But life had other plans, and with a heavy heart, I accept and respect that fact.
But what I can do is buy a bunch in his honor, and burn a little Whitman, Wilde, and Thoreau on June 16 while I cherish my memories and acknowledge my father's own contribution to the arts. (That sounds quite cheesy, I know, but so be it. I'm proud of him.)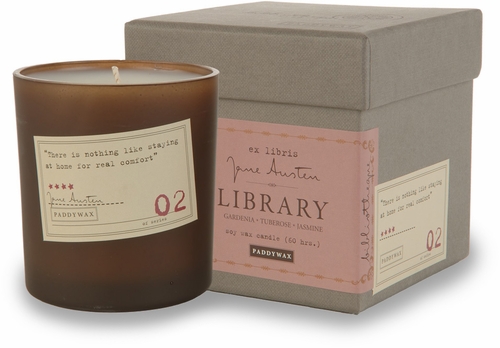 I've already nabbed a Jane Austen, which contains notes of gardenia, tuberose and jasmine. I also have a Leo Tolstoy, which emits a nice mixture of black plum, persimmon and oakmoss, as well as a Charles Dickens, which is full-on summer with strong scents of tangerine, juniper and citrus.
But for dad, I think I'm going to buy the Edgar Allan Poe. Not so much because he was a huge fan of the author, or because I love the candle's scent description (although a mixture of cardamom, absynthe and juniper does sound nice). Really, it's Poe's quote on the stamped label that stands out for me, one that I'm sure my dad knew and perhaps understands better than ever now, wherever he may be. "'All that we see or seem is but a dream within a dream."
I like that. And I think he would have, too.
---

Susan is a freelance writer, born and raised in NYC and currently based in Brooklyn. She's the senior beauty editor for Meets Obsession, and also writes for online publications such as Mamasarollingstone.com, TueNight.com.
and The Huffington Post. Susan had a serious candle hoarding issue that she has no plans to address. She's currently obsessed with Marc Jacobs' new beauty line, her black Zara moto jacket, and Aaron Paul.
All author posts