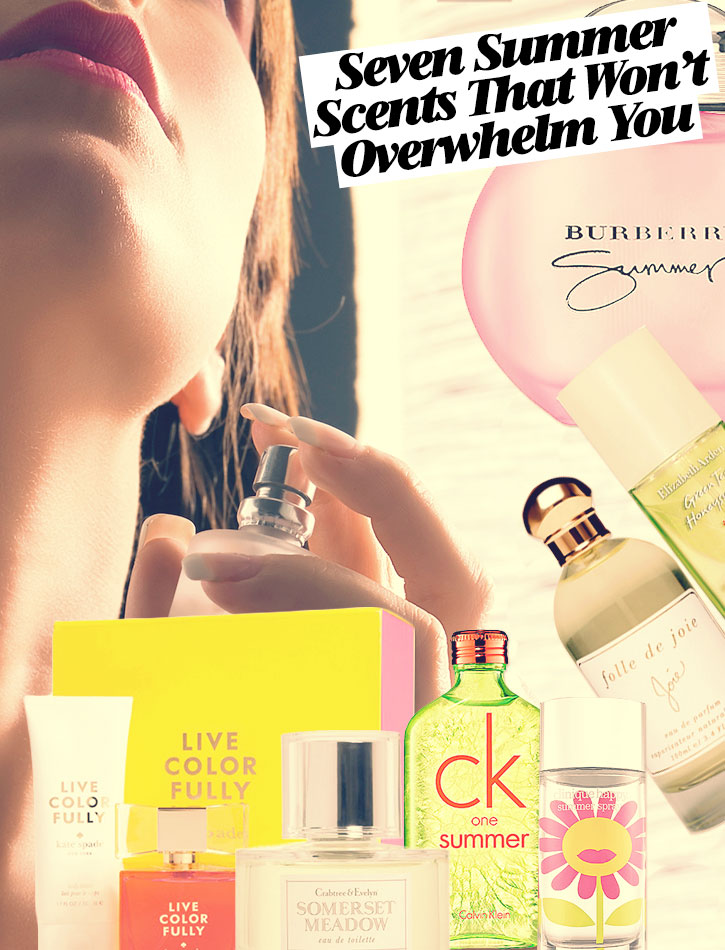 There's nothing worse than getting on a subway car or elevator with someone who is wearing an unbearable amount of perfume. This is true any time of year, but it's especially awful during the summer. And even if it isn't over applied, there are just some perfumes that are not meant to mix with warm weather.
Personally, I'm still wearing my trusty Auric Blends Love Oil, however I make sure to dab just a touch on my wrists and then rub it on my neck. I also alternate with the popular Kai Oil, which requires only a small amount, but is great because the aroma sinks into your skin and stays there all day.
But for our readers, we've rounded up seven more traditional summer-friendly scents. All of them are light, crisp, and won't knock you (or anyone you're with) down with a heavy, barely breathable smell.

This special edition of Happy is formulated just for summer. It's lighter than the regular best-selling scent, but contains the same uplifting and good-vibe-giving citrus and floral notes.

The light aroma of blue mint and cucumber, combined with lime, bergamot, water lotus, rosemary, and green apple, makes this a truly refreshing eau de toilette. One spritz is all it takes to feel cool and clean on a hot summer day.

If you're a fan of Joie's boho-chic clothing and accessory line, you'll love this ultra-light scent, which contains mild notes of orange blossom, jasmine, white lily and Damascenia rose. It pairs perfectly with a crisp white crochet dress, or a sleeveless, striped maxi.

This lovely, light eau de toilette contains subtle hints of wild briar roses and ambergris, as well as citrusy bergamot and vanilla. The bottle creates a  sweetly scented, summer island  mist you can walk right through—and wear all day.

With a fresh and lively scent, Burberry's summer offering is perfect for active gals. Described as "adventurous," the fragrance contains notes of sparkling pomegranate, mandarin, green leaf, and lily of the valley, as well as a hint of the the great outdoors with sandalwood and white musk. Though it's not terribly heavy, it's definitely the must robust of this bunch, so make sure you give it a test before buying.

This recently launched Nordstrom exclusive contains both an eau de parfume spray and body lotion of Kate Spade's popular Live Colorfully scent. It's a highly floral fragrance, with notes of mandarin, pink water lily, star anise, tiare flower, and gardenia. But the flowery intensity is tempered by coconut water and vanilla, keeping the fragrance airy and not at all overwhelming.

A cool combination of honeysuckle and green tea leaves gives this scent a wonderfully light and flirty feel. It also contains a blend of lemon, tangerine, peach and nectar, which makes it a perfectly sweet (but not overly so) scent for the summertime.
---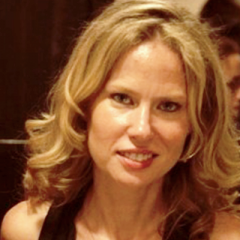 Susan is a freelance writer, born and raised in NYC and currently based in Brooklyn. She's the senior beauty editor for Meets Obsession, and also writes for online publications such as Mamasarollingstone.com, TueNight.com.
and The Huffington Post. Susan had a serious candle hoarding issue that she has no plans to address. She's currently obsessed with Marc Jacobs' new beauty line, her black Zara moto jacket, and Aaron Paul.
All author posts