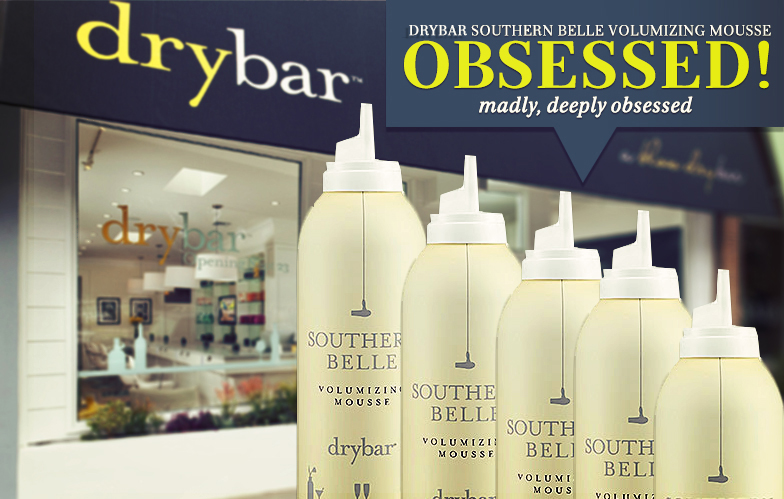 I
've never been a mousse girl. My naturally curly hair has plenty of volume, and when I blow it out straight, I use so much de-frizzifying product that mousse just seems like an excessive shot to add to my already potent hair-care cocktail.
But that was before I visited Drybar, an amazing chain of salons that does one thing and one thing only: blow outs.
You've probably heard of them by now—no cuts, no color, just blow-dried styles (you can pick from from the menu or ask for a combination of looks) and lovely VIP treatment. Seriously, the moment you check in they ask you what you'd like to drink. Mimosa? Wine? Green tea? They've got it all.
And in a matter of moments, you're hooked up with a stylist who will create the look of your choice while you sip on your beverage and enjoy yummy nibbles. For $40, it's an amazing experience, and now, I'm addicted.
They also sell a line of products for at-home care, and for my birthday, my best friend got me a gift certificate (yay!) along with a bottle of Southern Belle Volumizing Mousse.
I knew they had used this on my hair in the salon (the smell is heavenly) and while I knew I could never create a "Cosmo-Thai" look as close to perfect as Nadia (my stylist of choice), I figured that I might as well give it a try.
And now I understand what mousse is for. Rather than slather my hair in straightening creams, I added just a dab of Living Proof Style Extender, then spread on Drybar's frothy potion and hoped for the best. It contains heat protectants, so I didn't have to worry about damage (hence, I could forgo my usual heat-saving spray). Instead of making my mane wildly full and puffy (my fear), this stuff added just enough noticeable volume to make to make it fluffy and feathery but not at all frizzed out. It was straight, but also had bouncing body, something I've never been able to achieve at home. I was astounded.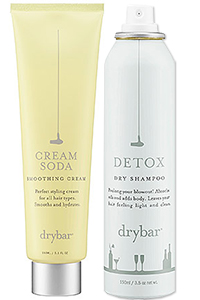 Drybar's products can be purchased at their salons, on their website and at Sephora. They have locations in New York, California, Arizona, Texas and yes, the D.C. area, so if you haven't booked an appointment yet, I strongly suggest you give this special hair bar a shot. And if you're a mousse lover—or skeptic, like I was—pick up a bottle of their Southern Belle concoction.
Now I can't wait to try their Cream Soda Smoothing Cream and Detox Dry Shampoo. And, of course, I'm counting the days until my next appointment, not just because I know my hair will look amazing, but also because the experience is so lovely and luxe, I always walk out feeling like star.[hr]
Tags:
Dry Bar