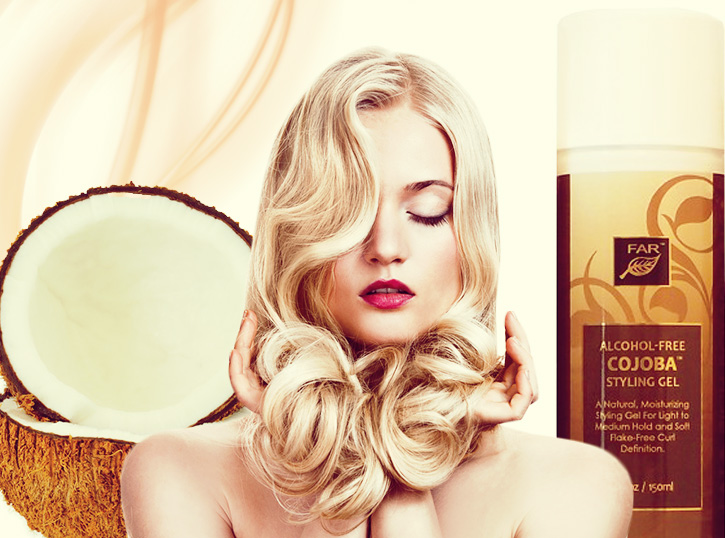 A few days ago I was sent a package from FAR Botanicals, a hair care line that creates products specially formulated for dry, damaged locks.
I was delighted when I learned what FAR stood for—Fat and Rich—which is wonderfully cheeky since their products contain a wealth of essential fatty acids and emollient-rich ingredients. Get it? Cute.
So I tried the product I was sent, the Cojoba Styling Gel, which is an alcohol-free, oil-based styling gel that also doubles as a curl definer.
Applied to my damp hair, it quite nicely enriched my curl pattern as I let it air dry, and it was very gentle. Once dry, my hair felt soft and had no trace of gel-like residue, which of course I hate, but it definitely did add definition and even a little hold. I was kind of amazed, given the product's tender ingredients.
Cojoba, if you're wondering, is the brand's clever combo name for coconut and jojoba, both of which are key ingredients in this gel. Bamboo extract and Witch Hazel are also added to the mix, and the fact that it's alcohol-free really makes a difference—I can feel that it's not damaging  or drying out my hair, even though I also can tell that it's holding style and defining my curls.
So I'm going to keep this styling gel in my rotation, especially during summer, when I need all the hair damage protection and prevention I can get.
Perhaps next  time I'll try their sulfate-free Coco-Mint Shampoo Mask, which sounds like it might do some preemptive wonders for my mane's next few months, which will inevitably be spent in the beautiful, yet damaging, sun.
---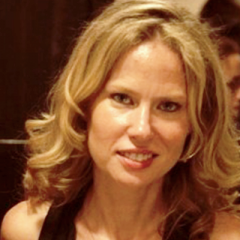 Susan is a freelance writer, born and raised in NYC and currently based in Brooklyn. She's the senior beauty editor for Meets Obsession, and also writes for online publications such as Mamasarollingstone.com, TueNight.com.
and The Huffington Post. Susan had a serious candle hoarding issue that she has no plans to address. She's currently obsessed with Marc Jacobs' new beauty line, her black Zara moto jacket, and Aaron Paul.
All author posts