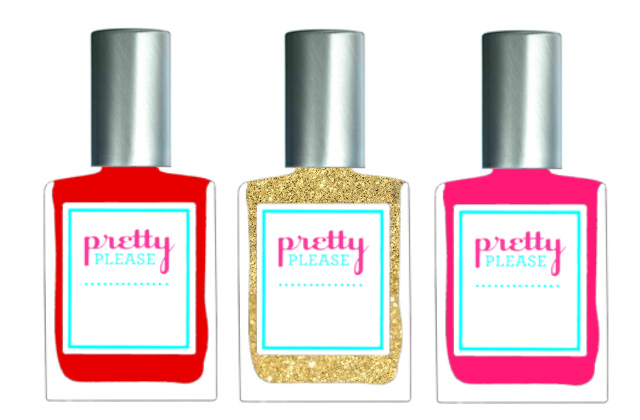 Nail polish brands are trading in their standard polish names, like hot pink and scarlet, and are opting for more creative names and colors. You Don't Know Jacques, anyone?
Could you imagine all the fun it would be to come up with your own catchy names for your favorite nail polish colors? We certainly can.
Enter Sarah Ricklen's Pretty Please, a year-old nail polish company that specializes in custom nail polish.
Ricklen decided to start her own custom nail polish business after being given a gift of custom polishes by her mother. She is the first company in the US to make custom polishes and her business is growing with sales of over 10,000 bottles thus far.
Currently, there are 18 colors to choose from, which are broken down into mini collections named Berry Blast, Color Pop, Pretty Pastels, and Merry & Bright. Once you pick your color, you get to choose you own creative name.
Ricklen admits that her color selection is small, but she wants to keep things this way.
Prices for the polish are reasonable with $10 for a single bottle and $6 for orders over 6 bottles of the same color and label.
Ricklen hopes to move into other areas of the makeup realm as well including lip gloss and lipstick.
Now why didn't we think of this?
---

Bridget is a writer, stylist, and vintage clothing dealer based in Kennett Square, Pennsylvania. Bridget enjoys spending time with her boyfriend and guinea pig, and in her spare time sells vintage at local flea markets . Bridget is currently obsessed with Zooey Deschanel's wardrobe on New Girl, Moroccan food, and microcars.
All author posts