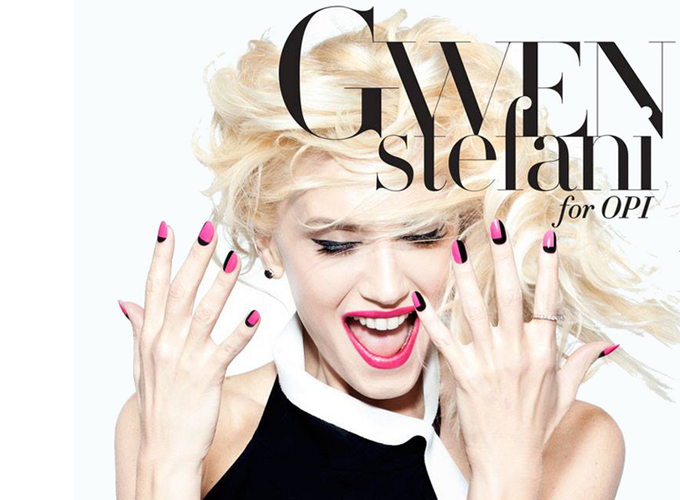 If I was a rich girl… I would have my own line with OPI.
Okay, not likely to happen anytime soon, but a girl can dream, and this collection is the next best thing.
Songstress Gwen Stefani has teamed up with OPI to create a small collection of punk-inspired nail polishes.
Taking a cue from the 2013 Met Gala theme of Punk: Chaos to Couture, this 7-shade collection is full of matte and metallic polishes inspired by everything from Gwen's classic red pout to her edgy fashion choices. With her successful L.A.M.B fashion label and  Harajuku Lovers perfume line, there's no doubt that this collaboration adds to Stefani's growing  fashion empire.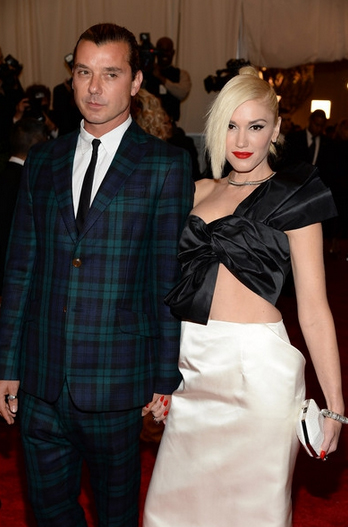 OPI is known for having very pun-specific names for their nail polishes, so it's no surprise that these colors are named after the No Doubt rocker's music hits and her fashion empire. Polishes from the collection come in colors such as 'Love. Angel.Music.Baby,' '4 in the Morning,' and 'In True Stefani Fashion.'  In addition to the polish colors, there are also two base coats named 'Lay Down That Base' and 'Push and Shove."
But the main color from the collection is 'Over & Over A-Gwen', a fierce red inspired by her signature lip color.
As part of the Gwen Stefani for OPI collection,  this color comes in a boxed set along with black and silver Swarovski crystals and metallic studs for do-it-yourself nail art. The box set will retail for $14.95 and allows the owner to fully embrace the punk-rock feel of the collection.
Regular bottles will retail for $9.
With a scheduled launch date for January 14, we intend to kick off the New Year in style with Gwen's Stefani's OPI collection. And so should you.
So wind it up and get ready to enjoy the sweet escape of this punk-rock collection coming in January.

---

Lindsey is a writer based in Washington, D.C. She is currently in her third year at The George Washington University studying Business Administration. Lindsey enjoys spending time working at DC's famed Georgetown Cupcake, and in her spare time watches anything that smells like an Oscar nomination. Lindsey is currently obsessed with Skyping with her dog, listening to Avicii on monument runs and making pancakes at midnight.
All author posts