Dear Beauty Bitch:
I have oily, blemished skin that's quite prone to clogging. Because of the humid environment in New York City (especially during the summer), I avoid a full face of make up whenever I can. I usually get by with spot concealer, pressed powder blush, and translucent powder to absorb oil and set the concealer.
But I'm very curious to try cream blushes. I love the natural flush of color that they give cheeks, and I wonder if the color would hold up better and last longer than powder blush. But I'm worried that they might clog my pores, or that any spot concealer I put on before hand would be rubbed away when blending in the blush. 
I'm getting married next summer and I'd really appreciate any help in figuring out if this kind of product is right for me.
Thanks!
Tex G., NYC [hr]
Dear Tex:
Congrats on your upcoming nuptials! And thanks for writing in. Unfortunately, it appears that your fears are not at all unfounded. "For oily, acne-prone skin, cream blush can be tough," says Dallas-based makeup artist and beauty expert Penny Sadler. "The color won't hold up better than a powder—in fact, it will wear away very quickly on oily skin. And it also will remove any spot concealer that's applied before it's blended in."

Our other expert, celebrity makeup artist Marina Gravani, agrees: "If you are having congestion on the cheeks," she says, "a powder blush is really the better option to ensure a clear complexion."
So essentially, your initial makeup instincts were right on the money, Tex.
It's not impossible to make a cream blush work for your skin type, Penny concedes, but you'd need to consult a makeup artist armed with insider tips and tricks to apply it properly. If you really want to wear it for your wedding, for instance, definitely hire a professional. But for everyday wear, cream blushes are not the ideal product for you.
According to both Penny and Marina, cream blushes are best for normal, dry or mature skin that can use and absorb the extra moisture. From what you've indicated, extra moisture is something your skin would definitely not benefit from.
However, all is not lost. You can absolutely achieve that natural, flushed look you love without cream blush. "There are many natural looking powder blushes that can give your cheeks the soft, dewy looking hue of a cream," says Marina. "I really like to use a loose powder blush in a rosy tone, such as Make Up Forever Super Matte Loose Powder in Apricot Beige."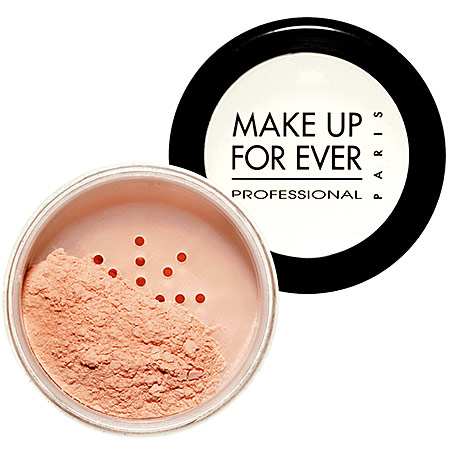 The key is to use a loose powder—rather than pressed—that's translucent, lightweight, and sheer. It should be a blush meant for adding subtle color to the cheeks rather a deeply pigmented product designed to contour and target specific areas of the face.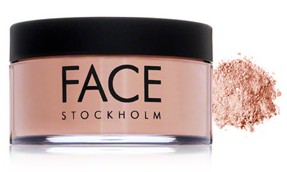 So try this out: After you applying your makeup, (including your setting powder and concealer), use a blush brush and tap into your loose powder (try Marina's Make Up Forever Suggestion, or FACE Stockholm's Loose Powder in #4 or #5).
Shake off excess, and apply in a circular motion around your cheeks, being very careful not to go below the mouth. Repeat if you want more color, then make a fist and use the area of the fingers between your joints and nails to very lightly blend (being mindful of the concealer you've already applied).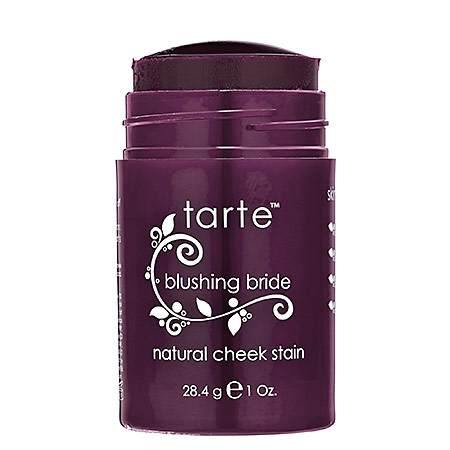 Another option suggested by Penny is to try a light stain, such as Tarte's Cheek Stain (perhaps in "Blushing Bride"?), which is a water-based, oil-free gel that's less likely to clog pores. I also like Tarte's Maracuja Blush & Glow, which is really more like an illuminizer than a blush.
We hope this info was helpful. Play around a little, and hopefully you'll find a dewy hue you love that won't cause serious disruption to your skin. And congrats again on your upcoming wedding!
---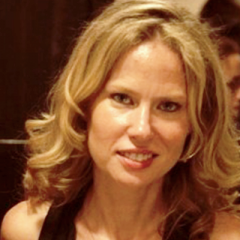 Susan is a freelance writer, born and raised in NYC and currently based in Brooklyn. She's the senior beauty editor for Meets Obsession, and also writes for online publications such as Mamasarollingstone.com, TueNight.com.
and The Huffington Post. Susan had a serious candle hoarding issue that she has no plans to address. She's currently obsessed with Marc Jacobs' new beauty line, her black Zara moto jacket, and Aaron Paul.
All author posts