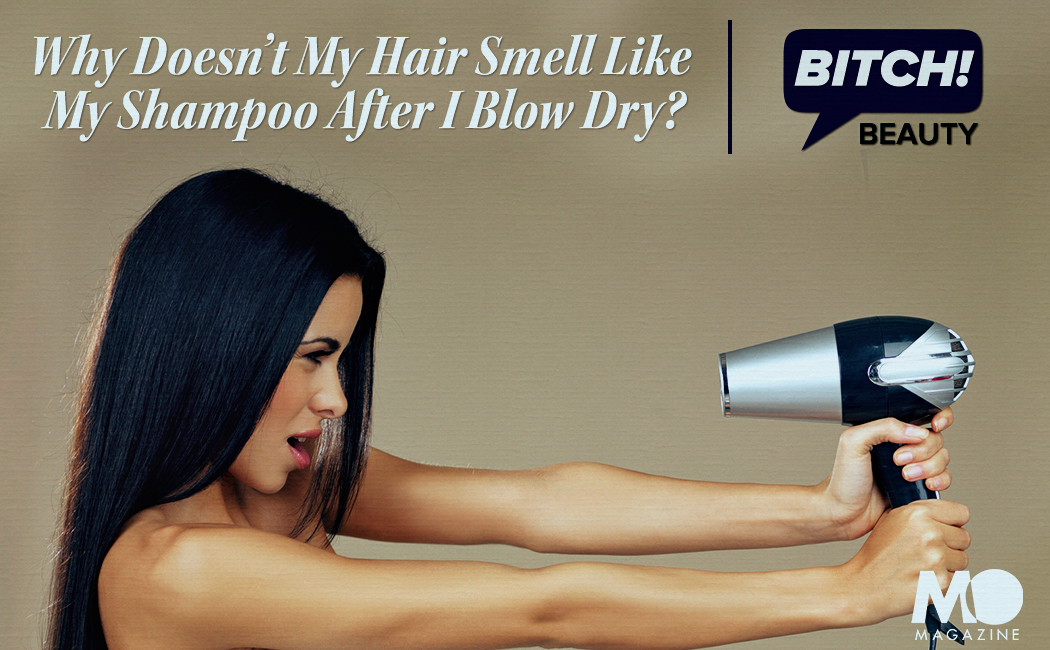 Dear Beauty Bitch:
I love the smell of my shampoo and conditioner. But whenever I blow dry my hair  after I wash and condition, the lovely smell is gone and  replaced with a kind of hair/blow dry-y smell. I do not like using styling product when I blow out my hair, so that doesn't help.
What I want to know is, how can I retain the smell of my shampoo and conditioner in my hair after I blow it out? My hair is long and fine, and it doesn't seem to matter what brush or blow dryer brand I use. I just can't keep that amazing, just-washed smell intact.
Help!
Debbie B., NYC

Hi Debbie:
I'm afraid I have some bad news for you. According to our experts, you're probably not going to be able to retain that smell you love 100%. "Perfumes in shampoos and conditioners are used to make the products smell while you're using them," says NYC hairstylist Andrew Fitzsimons. "They usually don't remain very long after heat styling."
In addition, "you are going to lose fragrance when you blow dry your hair no matter what," says Sam Brocato, hairdresser and CEO of Sam Brocato Salon, "because heat diffuses and vaporizes fragrance molecules. They begin to evaporate immediately once the hair starts being dried."
We know you don't like using styling products, but you really should be using some kind of heat protectant spray before you blow dry.
[pullquote]"Chances are," Brocato says, "if you are experiencing an overwhelming 'hair' smell, you might be burning or overheating it."[/pullquote]
It's really important to keep your hair healthy and protect it from damage (or else you won't have any left to smell!), which is why a protectant spray is so important. Brocato recommends his own Cloud 9 Hotshapes Spray. I use TRESemmé's Heat Tamer Spray, which is lightly scented, inexpensive, and very effective.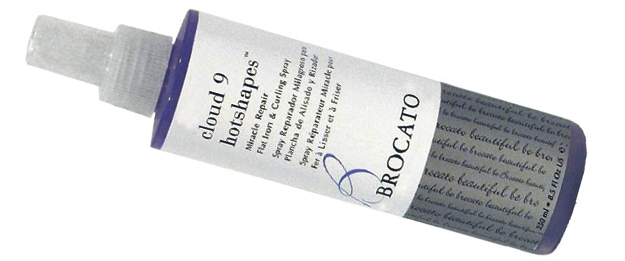 However, there are some things you can do to try to keep that scent you love alive. Does the brand have a leave-in conditioner? If so, try adding some before you blow dry, which will definitely add fragrance to your strands. (Don't use the regular conditioner, however, which will only weigh your hair down and leave it feeling oily.)
Angelo David, stylist and owner of the Angelo David Salon, suggests shampooing your hair twice, and letting the lather from the second shampoo sit on your hair for about five minutes. Giving the shampoo a chance to really absorb might help your hair retain some of the scent you love. Rinse, then condition as usual.
David also stresses the importance of always shampooing your hair twice —"otherwise, it doesn't truly get 100% clean," he maintains.
[pullquote align="right"]"I see so many clients make this mistake, but in order to get rid of all the build-up and residue in your hair, so that your conditioner and styling products will work properly, two shampoos is a must." [/pullquote]
Think about it—that's what they always do at the salon, right?
If the double shampoo doesn't keep your keep beloved fragrance intact, Debbie, you may want to try David's own VOL hair care line, which is perfect for fine hair, and contains a volumizing spray and leave-in conditioner, both of which leave a light, clean scent—one that might be a good replacement for your current fave.
One final option: air-drying your hair for as long as possible before you blow it out. "If you shower in the morning," Brocato suggests, "do your makeup first, eat your breakfast, and then blow out your hair, which should leave some of your shampoo and conditioner scent intact."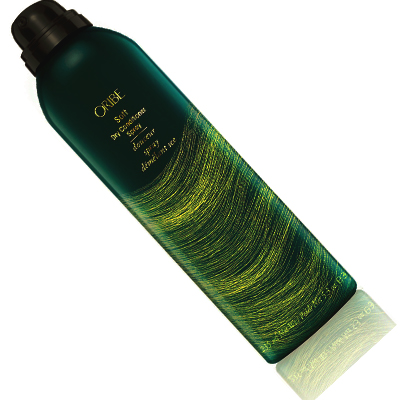 But if you don't have time for air-drying (and really, who does?), Fitzsimons suggests using a dry conditioner spray after you blow dry, to infuse your hair with scent as well as give it some extra moisture. He recommends Oribe's Dry Conditioner Spray, which he says "smells amazing and adds luster and shine to the hair without weighing it down. It's unique to most leave-in conditioners as it is dry, plus it smells lovely."
Additionally, when you do blow dry, you want to use as little heat as possible. And because of your fine hair, you should always use a very low setting, and should steer clear of ceramic driers. "They intensify the heating element in the blow dryer," Brocato explains. This could be adding to that "hair" smell you're complaining about
So really, the key is to minimize heat as much as possible. "Always remember to hold your dryer at least 8-10 inches from your scalp," Brocato stresses, "and always keep that dryer moving!"
Good luck, Debbie! If that brand you love has a leave-in conditioner, that's probably your best bet. Otherwise, you may need to stick to air-drying, or move on to another scent for your strands.

---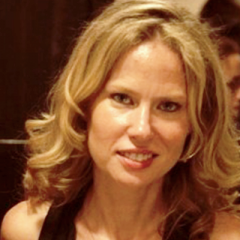 Susan is a freelance writer, born and raised in NYC and currently based in Brooklyn. She's the senior beauty editor for Meets Obsession, and also writes for online publications such as Mamasarollingstone.com, TueNight.com.
and The Huffington Post. Susan had a serious candle hoarding issue that she has no plans to address. She's currently obsessed with Marc Jacobs' new beauty line, her black Zara moto jacket, and Aaron Paul.
All author posts