This week in pop culture has given us the perfect steps for #summer:

First, get your hot bod ready for summer with Prancercising. Channel your "inner horse" by strapping on  ankle weights, gallop, and wave your arms about in this workout started by Joanna Rohrback, a middle-aged crazy person. (via Videogum)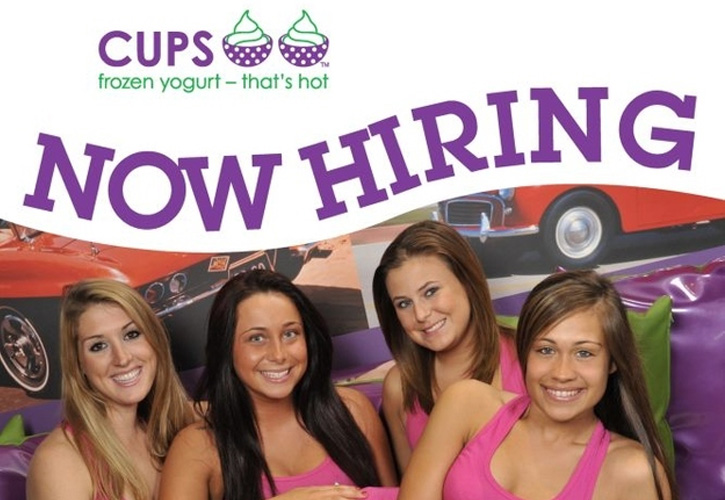 Now that you have the perfect bod-ay, it's time to check out all the other talent. Head up to Jersey and ogle at the size of those CUPS at CUPS, the Hooters of FroYo. Hiring all female employees who enjoy serving ice-cream in a sexist nightclub environment. (via BuzzFeed)

Next, get nostalgic for summers past by watching this clip of Will Smith on the Graham Norton Show, which  ignites a Fresh Prince explosion with DJ Jazzy Jeff and Alfonso Ribeiro aka Carlton (via HYPERVOCAL)
Then, educate yo-self before you take any trips by watching Jordan Peele and Jane Lynch jam out for Funny or Die.  Their 70s R&B ballad explains why having Church and State "all up on each other" is a bad thing and why Jane Lynch should always wear a perm wig. (via the gloss)
Finally, join the cool kids and head to a music festival. We recommend Fred Armisen and Carrie Brownstein's  "Battle of the Gentle Bands" from Portlandia. "We're not going to use mics, because we don't want to hurt any insects." Rock on! (via PAPERMAG)
---

Caroline Cullen is currently obsessed with Dirty Shirleys, Pauly D's pecks, and Gordon Ramsay's Kitchen Nightmares on BBC.
All author posts