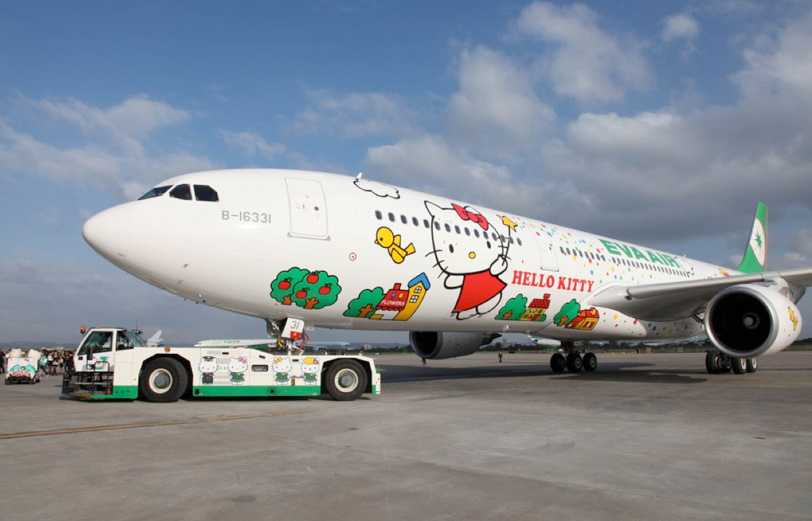 [column size="one-half"]Get ready for some uber-adorableness in the way of EVA Air's Hello Kitty planes.
The Taiwanese airline just announced that they will be flying their Hello Kitty-branded planes to Los Angeles three times a week on their Taipei to Los Angeles route starting on September 18.
This will be the first time that EVA's Hello Kitty planes land in the US.
EVA Air passengers will have the opportunity to ride on a plane where the exterior is branded with Hello Kitty images, and according to CNN, there will be over 100 inflight items that are stamped with the Hello Kitty motifs, including tissues, napkins, luggage tags, boarding tickets, snacks, utensils and much much more.
And if that wasn't enough cuteness, interior chairs are decked out in printed Hello Kitty fabrics,  flight attendants wear Hello Kitty uniforms and even the airline meals reveal food in Kitty shapes and bright, playful colors.
Hear that?  It's Mariah Carey somewhere in the world shrieking with delight.  [/column]
[column size="one-half" last="true"][justified_image_grid link="file" ids="55748,55749,55750,55751,55752″ row_height=170]
[/column]