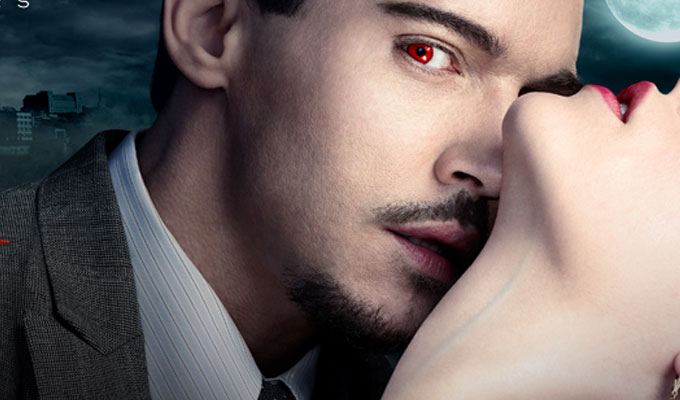 Although it would seem that the world has had enough vampires depicted on film and the CW network to last a lifetime, NBC begs to differ. The major network is set to launch a new "Dracula" series on October 25.
Setting the perfect tone to usher in Halloween, Dracula will star Jonathan Rhys Meyers, who is no stranger to playing a powerful man on the small screen.
His masterful portrayal of King Henry VIII garnered the actor many accolades, so there is no doubt he will do the Bram Stoker's original character justice.
The series, created by Cole Haddon, will air on Fridays at 10/9 central after new episodes of "Grimm." The Network clearly has high hopes for the show, as it has been green-lit for 10 episodes.
The concept of the original story of Dracula has been revamped for today's audience. Meyers will portray a Dracula who is posing as a London-based ex pat seeking revenge on those who wronged him centuries earlier. The show promises drama, romance, and, of course, the standard blood sucking that everyone seems to adore.
In an effort to promote the series, NBC is releasing a series of animated prequels on their youtube page. You can watch the first animated episode of "Dracula Rising" below.
---

Saron is a writer and student born in Ethiopia and raised in Washington, DC. She is incapable of keeping a phone for longer than a few months, exclusively wears Miss. Dior Cherie, and her guilty pleasures include any novel written by V.C. Andrews (don't judge), Essie's "Little Brown Dress", and Stoli. She is currently obsessed with the poetry of Edmund Wilson and The Arctic Monkey's latest album "AM".
All author posts