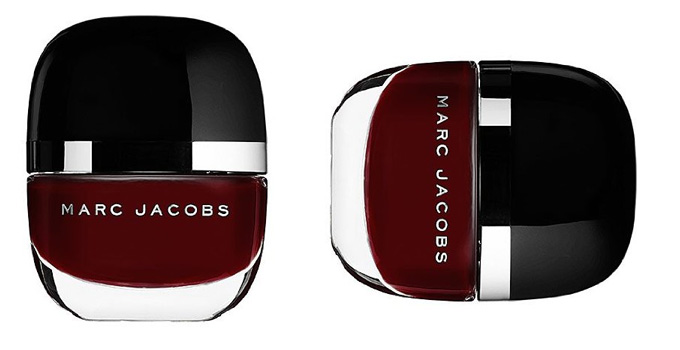 Other than that popular website I always read, and perhaps some of my antics during the years when I was drinking heavily, there's nothing really Jezebel-ish about me. And it's not that I want to be an "an impudent, shameless, or morally unrestrained woman," as Merriam-Webster defines it, however I can't help but associate the word with a refined badass-ness; a chic, sophisticated rebel, which is something I've always been in my fantastical beauty-world fantasies.
Enter my new favorite nail polish by my new favorite beauty line: Marc Jacobs Beauty Enamored Hi-Shine Nail Lacquer in Jezebel. And when they say "Hi-Shine" they're not kidding. My nails are wet-look-crazy coated in this sexy, deep red shade, which is absolutely perfect for fall (and winter, too). It also brings just a bit of my inner bad-ass rebel to life.
So I'm stocking up.
MJB is exclusive to Sephora.com (unless, of course, you can visit the NYC  flagship store on Bleecker Street). And the colors are selling out fast.
If you're anything like me, you'll get clicking and seal your high-shine status STAT.
---

Susan is a freelance writer, born and raised in NYC and currently based in Brooklyn. She's the senior beauty editor for Meets Obsession, and also writes for online publications such as Mamasarollingstone.com, TueNight.com.
and The Huffington Post. Susan had a serious candle hoarding issue that she has no plans to address. She's currently obsessed with Marc Jacobs' new beauty line, her black Zara moto jacket, and Aaron Paul.
All author posts