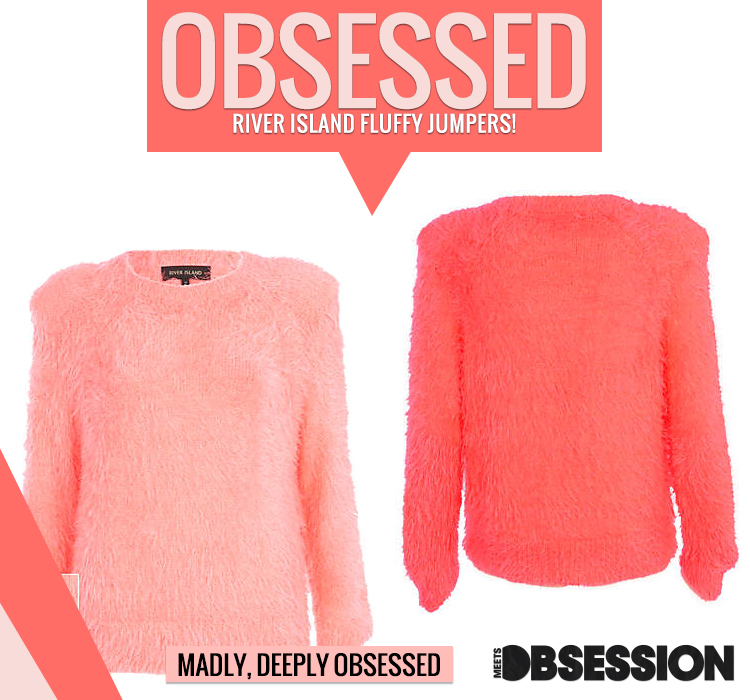 I must confess that I am obsessed with almost anything and everything textured. Seriously, you can add quilted fabrics, chunky knits, angora sweaters, downy coats and faux fur to my winter must-wear list (ahem, take note, Christmas list takers).
And within my textured-loving wardrobe, my biggest must-have is a sweet textured sweater.  The good news is with winter 2013 runways replete with texture, ornamentation, and volume, my seasonal sweater options are endless.
My latest obsession is this pale orange fluffy jumper from River Island, which I intend to wear during the colder months.  And at only $60 , it's definitely a steal!
---

Jenny McFarlane is currently obsessed with ASOS timed sale shopping, obsessively listening to the "Drive" soundtrack, and everything faux fur.
All author posts