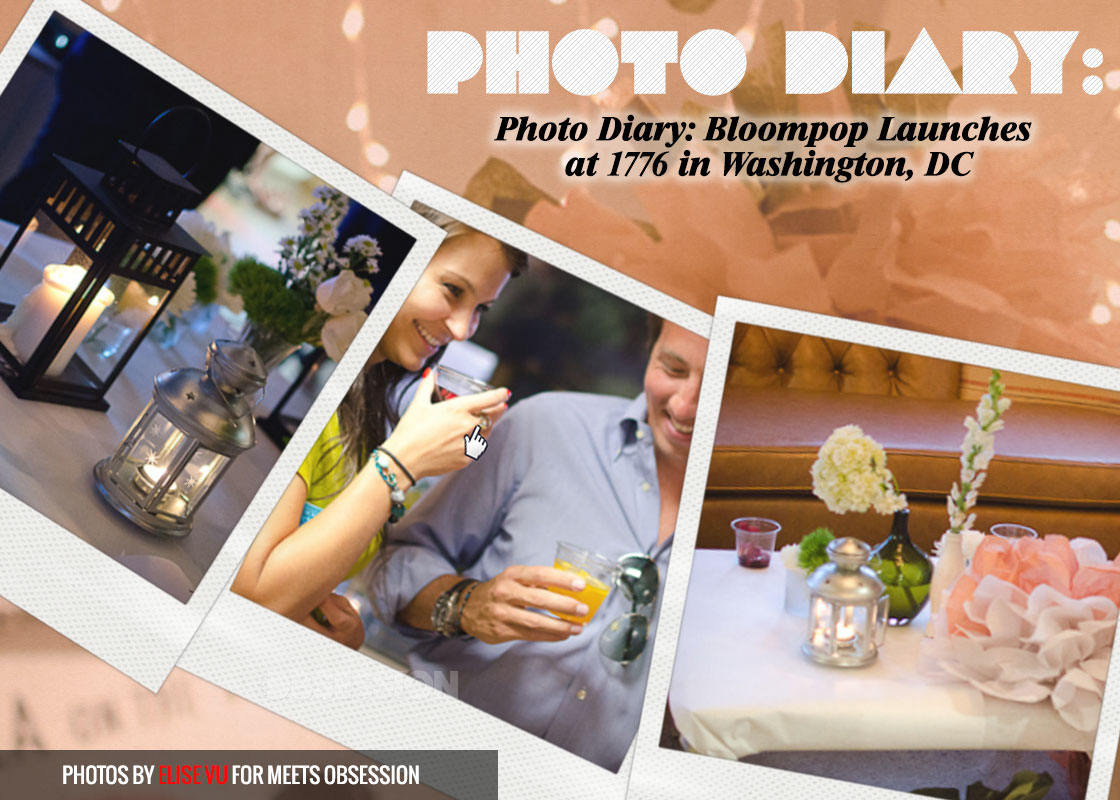 Business incubators are rapidly becoming commonplace in DC, and as a result, dozens of creative, innovative start-ups are launching within the District.
The latest small business to launch from 1776, a DC-based incubator, is Bloompop, a floral marketplace that promises an engaging and socially-driven way to order flowers.
Founded by Matt Schenck and Shavanna Miller, Bloompop reinvents the way we order flowers by connecting to local florists and social networks such as Facebook.
Last week, we had the opportunity to attend their launch party at 1776, where we mingled, ate delicious food and learned more about the floral start-up.
The party blossomed with breathtaking, beautiful floral displays that were to die for. What felt and looked more like an exquisitely decorated indoor garden party, left us feeling inspired (and ready to order our first flower arrangement).
Photography by Elise Vu for Meets Obsession Magazine.
[justified_image_grid flickr_user=95100483@N08 flickr_photoset=72157634969859105]