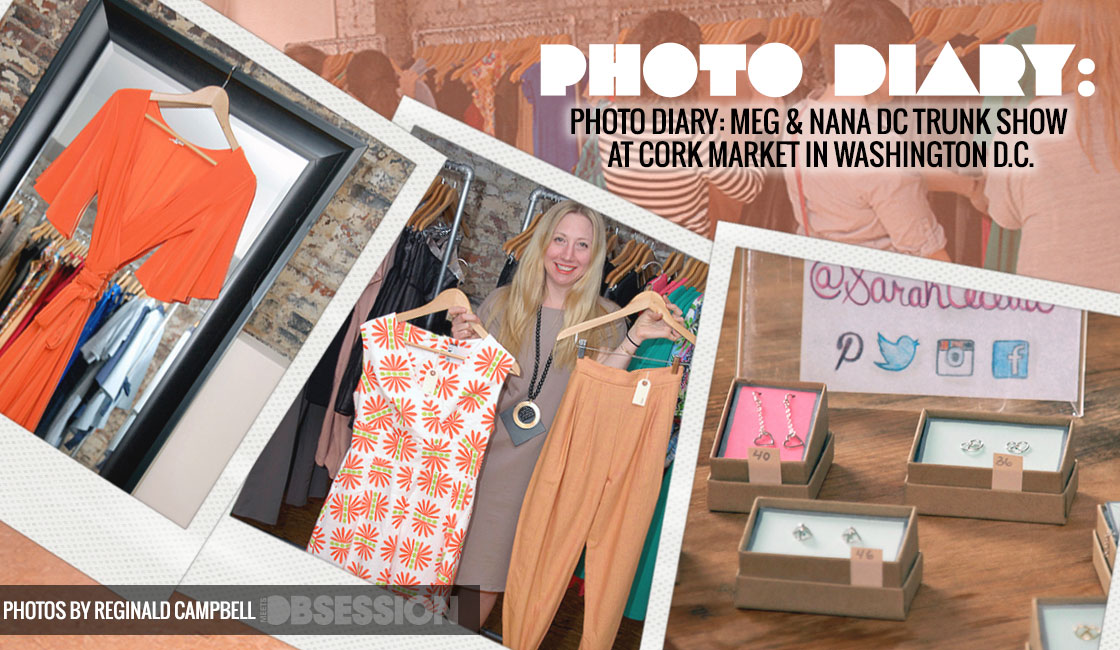 We love the personalized experience of meeting a designer while shopping their goods in a pampered setting, which is why we're big fans of trunk shows.
This past Sunday, NYC designer Meghan Kinney and her label meg teamed up with Nana DC for the retailer's debut trunk show. The shopping excursion was held at The Tasting Room at Cork Market with fresh nibbles, libations and meg's seasonal collection, as well as a few shop-worthy favorites from Nana DC.
Check out our best shots from the event below.  Images by Reginald Campbell for Meets Obsession magazine.
[justified_image_grid flickr_user=95100483@N08 flickr_photoset=72157633367137823]