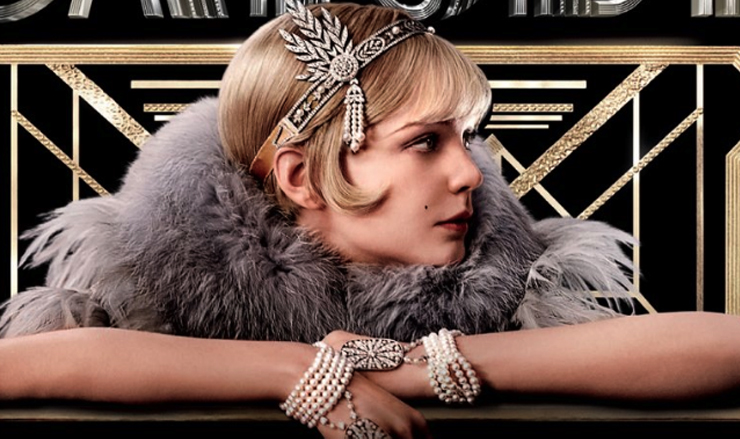 In anticipation for the May release of Baz Luhrmann's "The Great Gatsby," Tiffany's recently held the Blue Book Ball in New York City with many gems from the film on display.
The displayed adornments are part of Tiffany's  Great Gatsby Collection, which is a selection of Art Deco-inspired jewelry designed in collaboration with Catherine Martin.
Before you peep the collection with Tiffany's facebook app, which is replete with big band/swing music and videos that might hynpnotize you, check out the two pieces that we are truly obsessing over. (If you're listening, Tiffany's, we'll take two of each, please).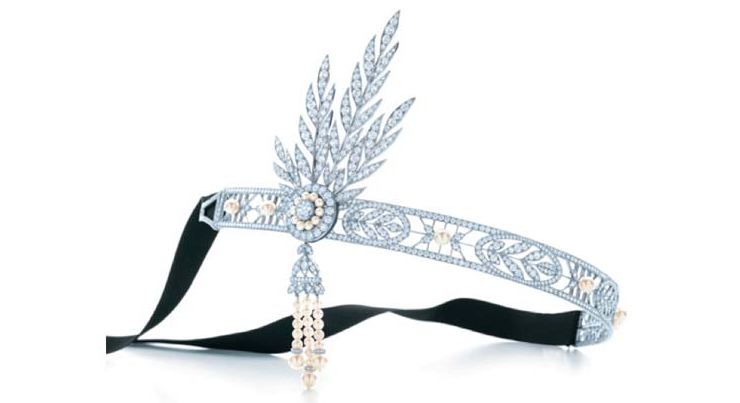 The true star of the collection is the headpiece worn by Carey Mulligan. With an affordable (NOT) price tag of $200,000, it will cause many to swoon. The headpiece consists of diamonds and freshwater cultured pearls in platinum with a detachable brooch. Kind of like buy one get one, right?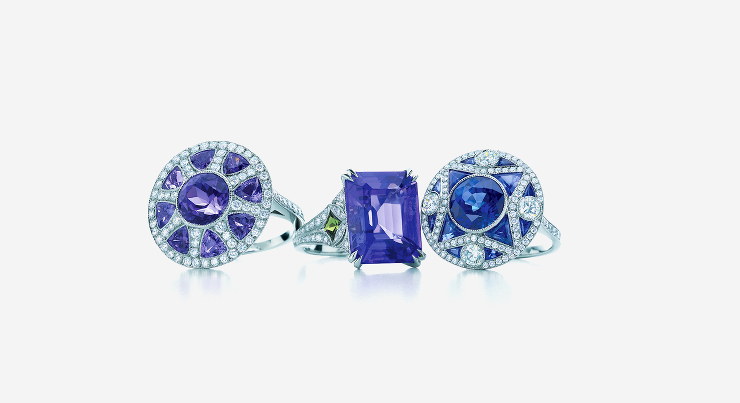 Another stand out from the collection, and a personal favorite of mine, are the sapphire and tanzanite rings. One (left) boasts a center tanzanite of 3.48 carats as well as eight custom-cut tanzanites.  The other (right)  is a round Sapphire of 3.65 carats.
Prices for the rings range from$25,000 to $55,000, which is pocket change compared to the headpiece.
Are you anxiously awaiting the release of The Great Gatsby? Tell us below!
---
Bridget is a writer, stylist, and vintage clothing dealer based in Kennett Square, Pennsylvania. Bridget enjoys spending time with her boyfriend and guinea pig, and in her spare time sells vintage at local flea markets . Bridget is currently obsessed with Zooey Deschanel's wardrobe on New Girl, Moroccan food, and microcars.
All author posts