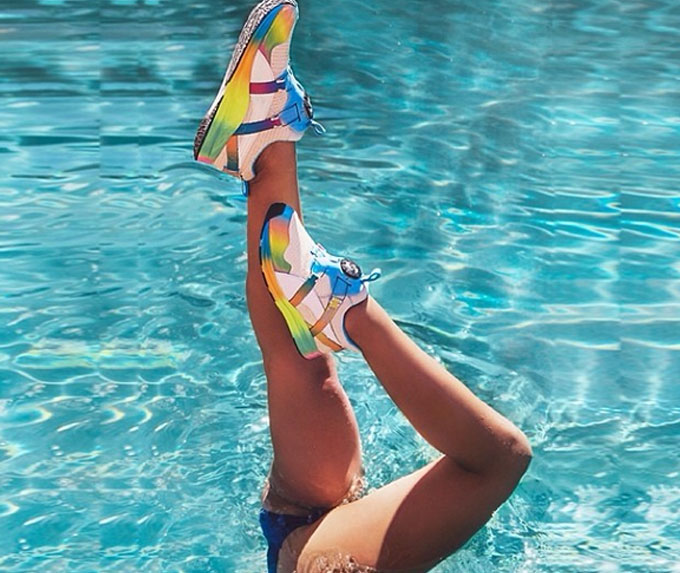 For the last several years, Solange Knowles's style has been fashion fodder for those seeking inspiration. Her often simple, but colorful and retro, ladylike looks have made their way– year after year—onto practically everyone's best dressed list, including ours.
So, it came as no surprise when Solange put down her headphones and turntable to announce her new role, via instagram, as Puma's art Director and creative consultant.
[quote cite="Saint Records Instagram" url="http://instagram.com/p/g85dgDworw/"]After years of art directing my own projects and visuals ( music videos, photo shoots, album artwork, web content ect)…..I am SO EXTREMELY EXCITED to finally announce that I am now able to apply my passion for all things design into my new position as an Art Director and Creative Consultant for the iconic @PUMA!!! It is in my new role that I am able to express my love for not only design but the conception of creative ideas, and the execution of them by curating amazingly talented teams. Ive had so much fun producing special content, ad campaigns, events, and working alongside the awesome Puma team with some of my favorite emerging artist, photographers, graphic designers ect. to create activations that really celebrates both mine and Pumas approach and philosophies.[/quote]
First up on her to do list? Make cool-ass kicks.
The DJ/style icon/mother/sometimes-singer just released a preview of her first collection, "Girls of Blaze."

For her debut, Knowles teamed up with four separate designers teams to create a Brazil-inspired line of colorful kicks, which will be out in February 2014.